2017 had Asia-based art lovers jetting off to Europe to feast on a bumper harvest of Venice, Documenta and Münster. The good news is that there's plenty of art left to savour in 2018, and the Biennale goldrush is on our doorstep. Asia and Asia Pacific are never to be outdone, and 2018 features the mature (Gwangju), the brand new (Bangkok) and the unique (Kochi-Muziris). Across China, and from Australia to South Korea, from India to Thailand, turn where we may, there's a Biennale. We've put together a rundown of the top 10.
---
TEXT: CoBo Editorial Force
IMAGE: Courtesy of Biennales
---
---
1. Sydney Biennale: Superposition, Art of Equilibrium and Engagement
---
16 Mar – 11 Jun 2018
Sydney, Australia
---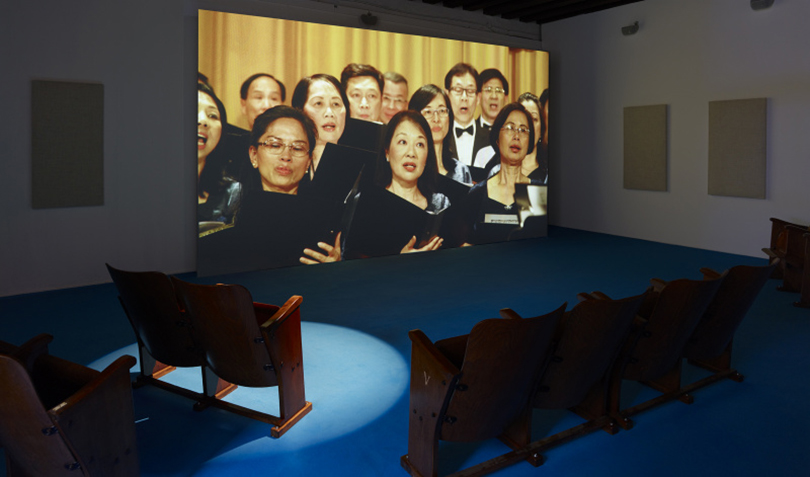 Samson Young, We are the World, 2017. Courtesy of the Artist.
---
Curated by Chief Curator of the Mori Art Museum, Mami Kataoka, this Biennale gathers a host of Asia's brightest artists, including Hong Kong's Samson Young, as well as Julian Abraham Geng Xue and Tanya Goel. You may require a degree in applied physics to explain the title, but an autumn 21st 《Key of the Door》 Biennale in Australia sounds radiant to us. Beginning with a conversation between Ai Weiwei and the curator at the Sydney Opera House on March 15, and boasting an international line-up which includes Michaël Borremans and Laurent Grasso, this is a Biennale which won't shy away from controversy, quality, or scenic backdrops over the harbour.
---
---
---
Jun – Sep 2018
Venues include the Museum of Contemporary Art, Yinchuan, China
---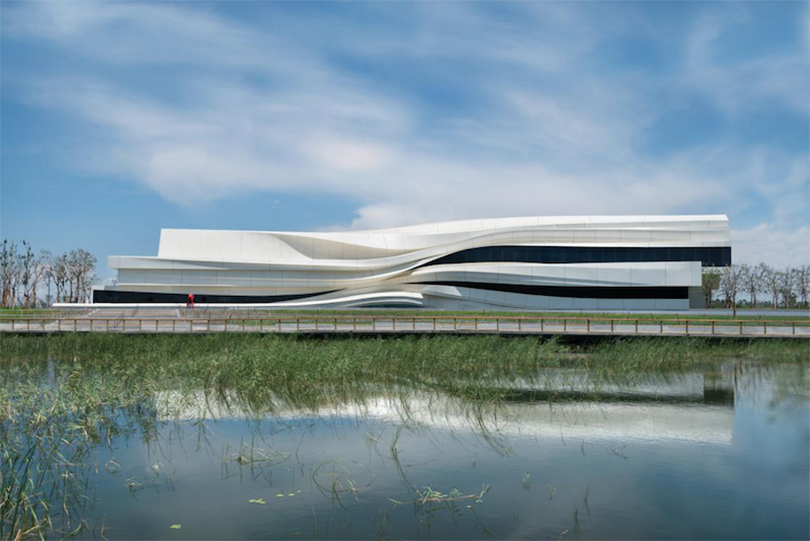 Marco Scotini, Curator of the Yinchuan Biennale. Courtesy of Yinchuan Biennale.
---
Toddling into its second year comes Yinchuan's Biennale, curated by Marco Scotini, who curated the
Albanian Pavilion at the Venice Biennale in 2015 and three editions of the Prague Biennale. The MOCA places an emphasis on cultural exchange between China and the Islamic world, and this Biennale will address two of this century's juggernaut challenges: ecology and East/West discourse. Covering 15,000 square metres of museum space and other venues, this Biennale places Northwest China into the cultural hotseat for the summer. Last outing's artist roster included Anish Kapoor and Ai Weiwei, and the burgeoning "Belt and Road" strategy may make this one to watch in the future.
---
---
---
7 Sep – 11 Nov 2018
Gwangju, South Korea
---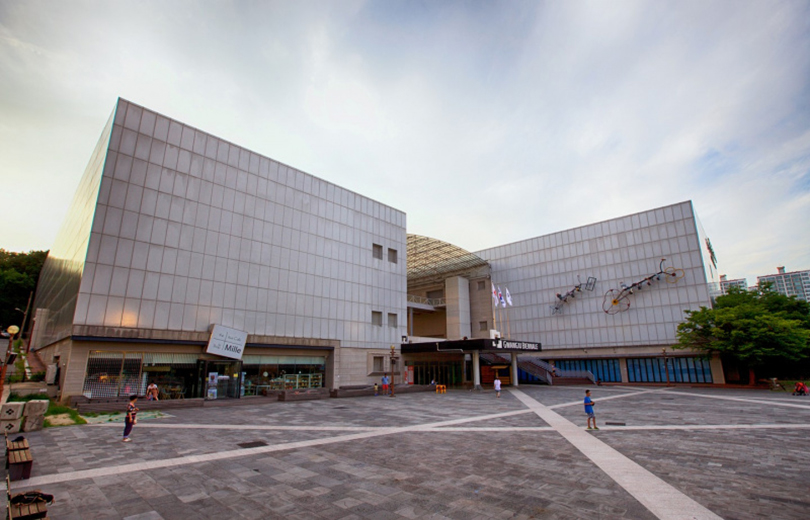 Gwangju Biennale Exhibition Hall and Asia Culture Center in Gwangju, South Korea
---
The 11th edition of Gwangju Biennale is a group effort, harnessing 11 curators drawn mainly from the region and the States, including Clara Kim, Gridthiya Gaweewong, Rita Gonzalez, Christine Y. Kim,
Yeon Shim Chung, Yeewan Koon, Man Seok Kim, Sung woo Kim, Chong-Ok Paek, B.G. Muhn and David Teh. Grappling with the theme of 《Imagined Borders》, a hot button issue at a time of shifting views of regional, national and social identity, the organizers have identified a philosophical battleground which is both universal and intrinsically Korean. What do borders mean in an online, on-trend, on-the-attack world? Highlights last time included Ahmet Ögüt's two video cartoons in the style of Korean comics – manhwa drawings – depicting two small boys as real life victims of state violence. Both were hit with gas canisters during protests, one in Korea in 1987 and the other in Diyarbakır, Turkey in 2006. A city of political strife and upheaval, Gwangju continues to come to terms with its own past by welcoming in the world.
---
---
---
8 Sep – 11 Nov 2018
Busan, South Korea
---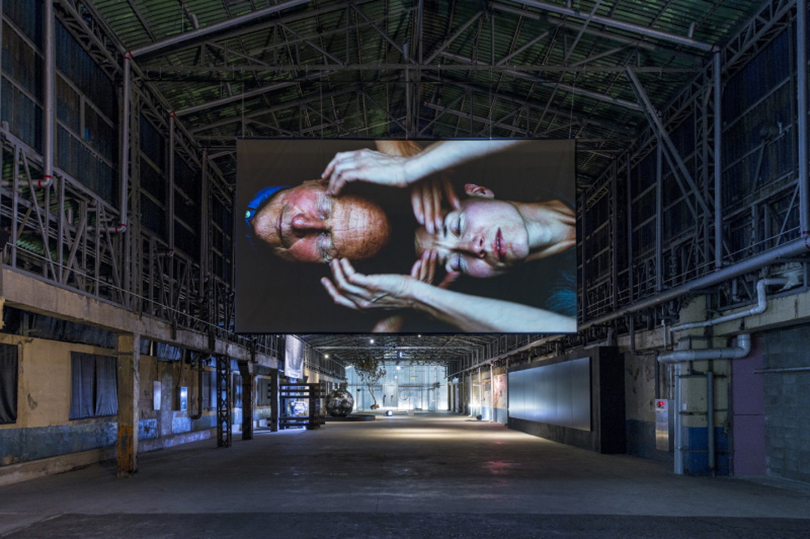 2016 Busan Biennale. Courtesy of Busan Biennale.
---
Launching an open appeal for a new curator in November, 2017, Busan Biennale doesn't do it like other Biennale. Emerging from an artists-driven Youth Biennale dating from 1981, Busan's cultural identity looms large in the music and theatre events, and a more adventurous spirit permeate the biennale. The final selectees to serve as Busan Biennale 2018 artistic directors are curatorial-duo Paris-based Cristina Ricupero and Berlin-based Jörg Heiser, whose exhibition plan raises hopes for an artistic discussion of Korea's situation and Busan's regionality while using contemporary art to pinpoint the core of the psychological issues precipitated by conflict and antagonism, which are currently emerging as a worldwide issue. A port city, a city of mountains, hot springs and hiking trails, Busan has a strong local identity and a big heart.
---
---
---
24 Nov 2018 – 28 Apr 2019
Brisbane, Queensland, Australia
---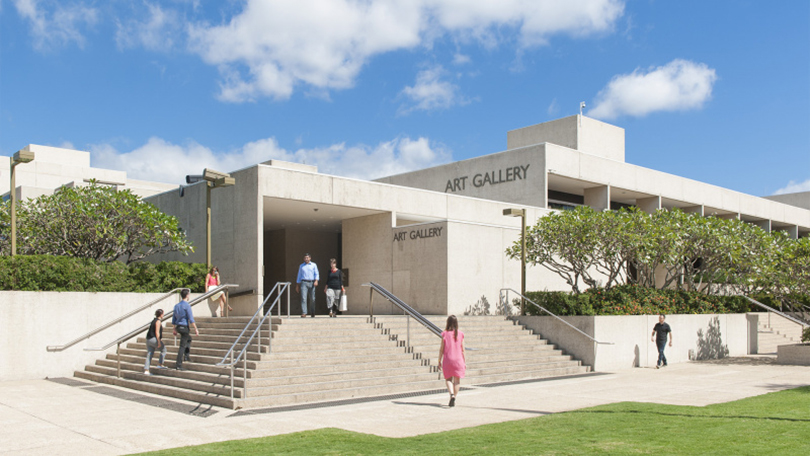 Queensland Art Gallery. Courtesy of Queensland Art Gallery.
---
Focusing on art from Asia, the Pacific and Australia, this Brisbane-based Triennial seeks out artists making an impact on issues within their own countries. A Cinémathèque programme ensures that art keeps flickering before our eyes, whilst a kids' programme reaches out across Queensland to get the next generation off their iPhones. Highlights for APT9 will be a substantial number of newly commissioned works, as well as works by emerging, mid-career and senior artists and influential works that continue to shape contemporary art in the region. The exhibition will reveal a number of preoccupations, such as the use of innovative approaches to indigenous traditions and modern thought, the re-imagining of histories or poetic narratives and the ability to show our universal yet diverse relations to nature and culture. But in Brisbane you can't reflect too long on sic transit gloria mundi. With a coastline dotted with sandy, surfy islands, Brisbane dances to its own Triennial rhythm. Readying to host over 80 artists and celebrating its quarter century, it's time to get bronzing on the Gold Coast.
---
---
---
19 Oct 2018 – 3 Feb 2019
Bangkok, Thailand
---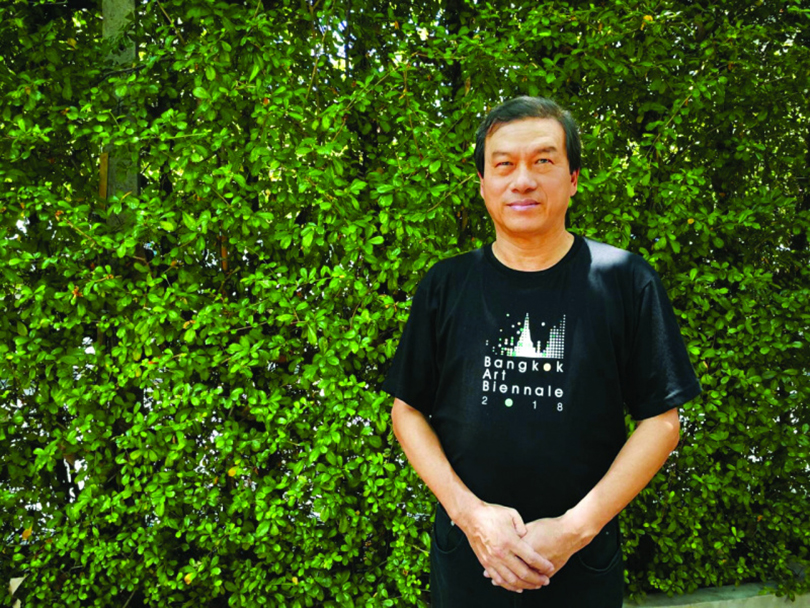 Founder of Bangkok Art Biennale, Apinan Poshyananda. Courtesy of Bangkok Art Biennale.
---
Unleashing artists including Marina Abramovic, Huang Yong Ping, Choi Jeong Hwa, Heri Dono, and Yoshitomo Nara, the inaugural Bangkok Art Biennale promises a guerrilla-style invasion of public onsciousness. Prepare to be surprised when confronted with art in shopping centres and parks, including Lumpini Park, Wat Pho, Wat Arun and Wat Prayoon. Over 70 artists will be on display, including collectives Elmgren & Dragset and Russia's AES+F. This is Bangkok's first Biennale, run by Professor Dr Apinan oshyananda, and how often do we get the chance to go to the first of anything? With a theme of "Beyond Bliss," Thailand's capital doubles down on its reputation for a warm welcome, and promises to put a smile on everyone's face.
---
---
---
10 Nov 2018 – 10 Mar 2019
Shanghai, China
---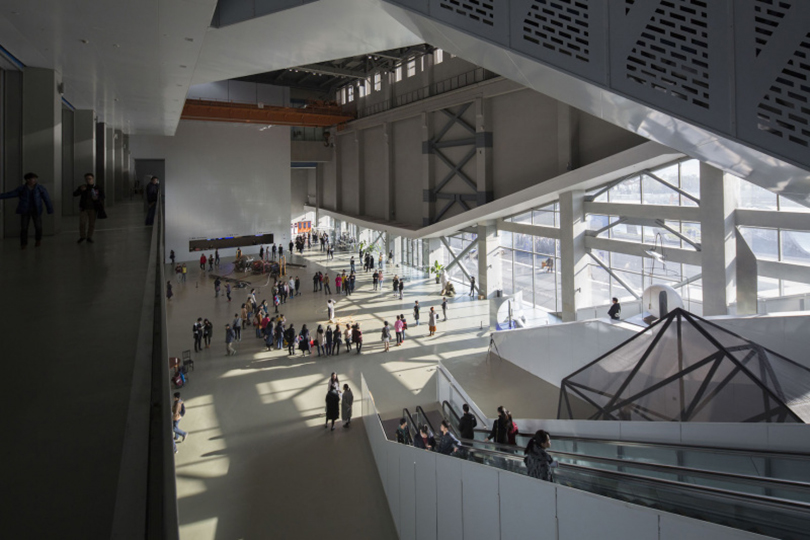 Shanghai Biennale at Power Station of Art, Shanghai. Courtesy of Power Station of Art, Shanghai.
---
Mexican art critic and writer Cuauhtémoc Medina spent six years as associate curator of Latin American Art at the Tate Modern. Now working from another riverside former power station turned contemporary art museum, it will be Medina's task to cement the reputation of China's most established Biennale and build on the success of 2016's Why Not Ask Again? show. Upon his appointment in November 2017 as curator of Shanghai's 12th Biennale, he promised to make this "one of the most important sites of rethinking and renegotiating the geographies and concepts of contemporary art." A dual gateway to the west and world showcase for international talent, it's time to feel the power.
---
---
---
17 Nov 2018 – 10 Mar 2019
Taipei, Taiwan
---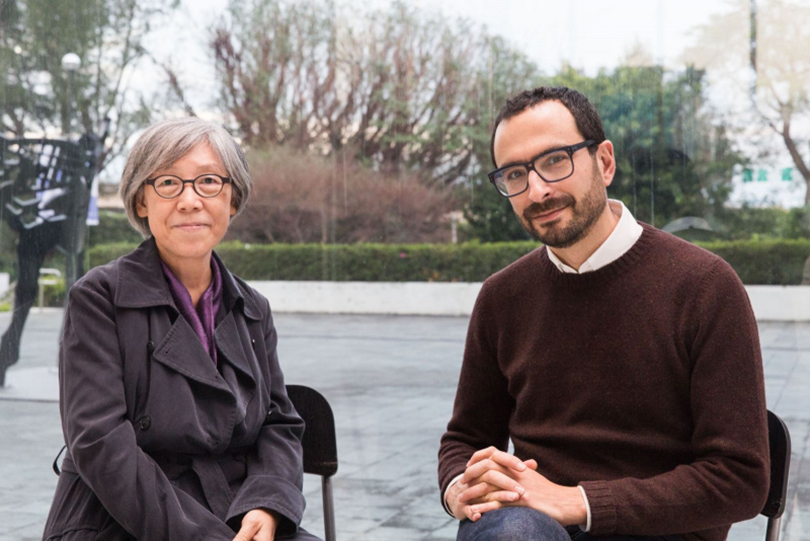 2018 Taipei Biennial Co-Curators, Mali Wu and Francesco Manacorda. Courtesy of Taiper Fine Art Museum.
---
Taiwanese artist, curator and lecturer Mali Wu and Italian Francesco Manacorda, renowned curator and museum director, will be co-curating the 2018 Biennial, bringing into focus "the interconnectivity of ecosystemic structures formed between humans and nature." This Biennial has existed since 1992, and provides a focal point for the engagement of Taiwanese artists with the world. Our favourite title for a Taipei Biennial was 2006's Dirty Yoga, which looked at the potential downsides of globalization. This one is more sombrely subtitled: Life-support, Living, Survival System. No special reason is ever needed to go to Taipei, but if you were looking for one, then this Biennial, housed in TFAM's 20,000 square metre home, could well be it.
---
---
---
12 Dec 2018 – 29 Mar 2019
Kochi and Muziris, India
---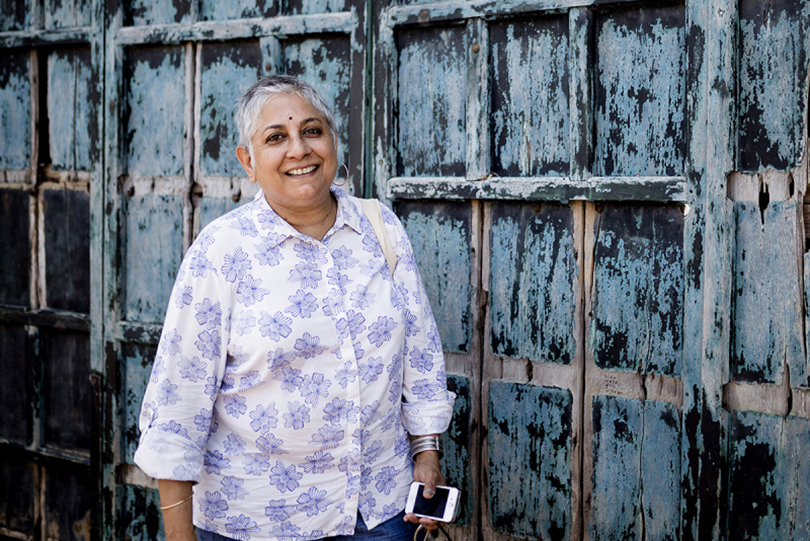 Anita Dube, curator of Kochi-Muziris Biennale 2018. Courtesy of Kochi-Muziris Biennale.
---
Now in its fourth edition, India's sole Biennale was an improbable vision embraced by a surprisingly effective coalition of disparate interests: primarily the Keralan government, artists and business. Continuing its tradition of artists taking the role of curator, this year is the turn of Indian contemporary artist Anita Dube, whose own output encompasses sculpture, installation, photography and performance. The panoply of festival locations holds a mirror to Kerala's diverse ethnic history, with venues such as colonial Aspinwall House and the exotically-named Jew Town Road Godown. This unpretentious, joyous Biennale marks a welcome entrance for the subcontinent into the once-every-two-years hoopla. A beautiful state, with 600km of shoreline on the Arabian sea, roamed by tigers, monkeys and elephants, how many more reasons to visit do you need?
---
---
---
Dec 2018
Guangzhou, China
---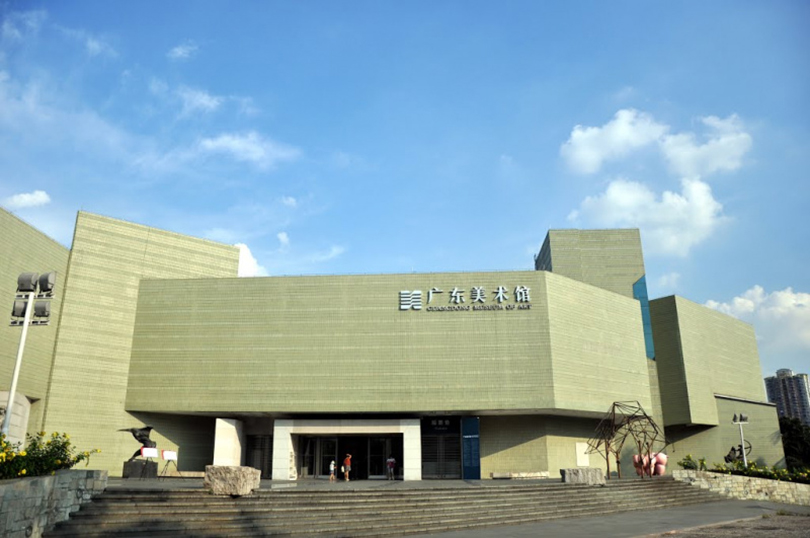 Guangdong Museum of Art. Courtesy of Guangdong Museum of Art.
---
Now entering its sixth edition, this curatorial team effort (last time, there were eight curators, drawn from the UK, the Netherlands, Korea, Singapore, the USA and China), brings the Triennial swagger to the Pearl River Delta. The museum itself has an important collection of art related to Canton's role at the sharp end of Chinese trading diplomacy with the outside world, and the Triennial takes this vision forward, combining recognized Chinese artists (Yue Minjun took part in 2015), with emerging artists from overseas. Guangzhou's Triennial will be made even more accessible by the high speed rail line due to open in the third quarter of 2018, which will link Hong Kong, Shenzhen and Guangzhou. Your bullet train awaits!
---
Text: CoBo Editorial Force
Images: Courtesy of Biennales
---
---
---

---
※ This article was originally published in CoBo Social(https://www.cobosocial.com/) on 15 MAR 2018 and reposted under authority of a partnership between KAMS and CoBo Social.

CoBo
CoBo serves as the first Asia community platform for collectors to collect, connect and collide across various categories, including but not limited to contemporary art, design and fine wine — both online and offline.