---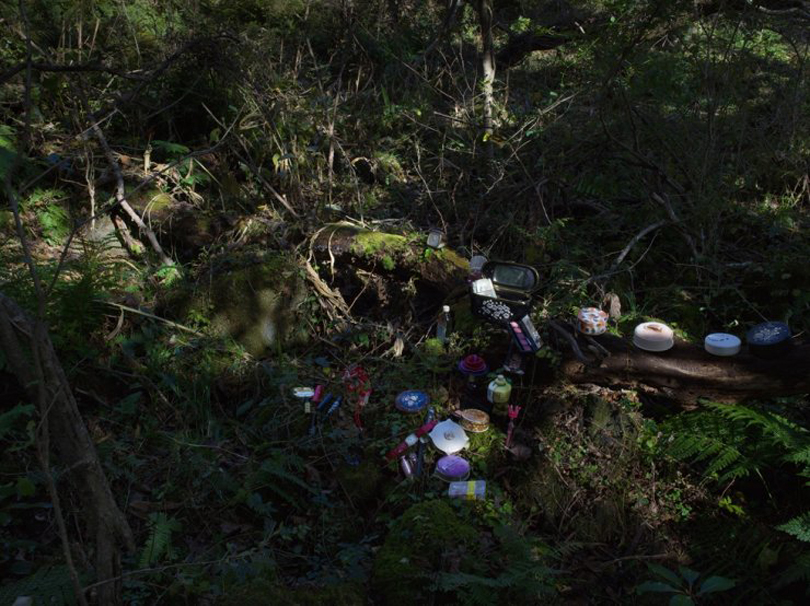 Park Young-sook's "Tears of a Shadow 7" is part of the photographer's latest series taken in Gotjawal Forest on Jeju Island. Courtesy of the artist and Arario Gallery
---
Park Young-sook, 79, is one of the earliest feminist artists in Korea. In spite of her age, the artist continues to refresh her artistic desire, finding challenges that she has never done before.
---
At her latest exhibition "Tears of a Shadow" at Arario Gallery Seoul, Park unveiled a namesake series of photos taken in Gotjawal Forest on Jeju Isalnd, in which she eliminated human figures for the first time.
---
"This is the first time for me not to take pictures of people. However, this series is not landscape pictures either. I hope the viewers would agree on that," Park said during a press preview at the gallery, Wednesday.
---
Photographer Park Young-sook poses in front of "Tears of a Shadow 11" at Arario Gallery Seoul in this undated photo. Courtesy of Arario Gallery
---
"Tears of a Shadow" captures a variety of objects in the undisturbed forest and the artist said she tried to capture traces of witches, who symbolize the power of femininity and creative energy to the artist.
---
"In the Middle Ages, women with a willing heart were framed as witches and burnt to death. I imagined they survived and drifted to Jeju Island just like Hendrick Hamel did," Park said. "Gotjawal Forest is basically a derelict land because the soil is too barren for farming. For me, the desolate nature of the forest goes well with witches."
---
Park has been portraying the spirit of witches in various forms. For instance, she created a photo montage of witches that she said called their spirits back to console them in a 1988 exhibit.
---
In the new series, the vitality of nature replaces human figures that appeared in her previous work. Park said she was fascinated by the "sumgol" of the forest, which refers to the holes in the ground which exude air and moisture from groundwater.
---
"Moss grows on rocks around sumgol and I felt strong vital power from them. Those mossy rocks are my favorites in the forest," Park said.
---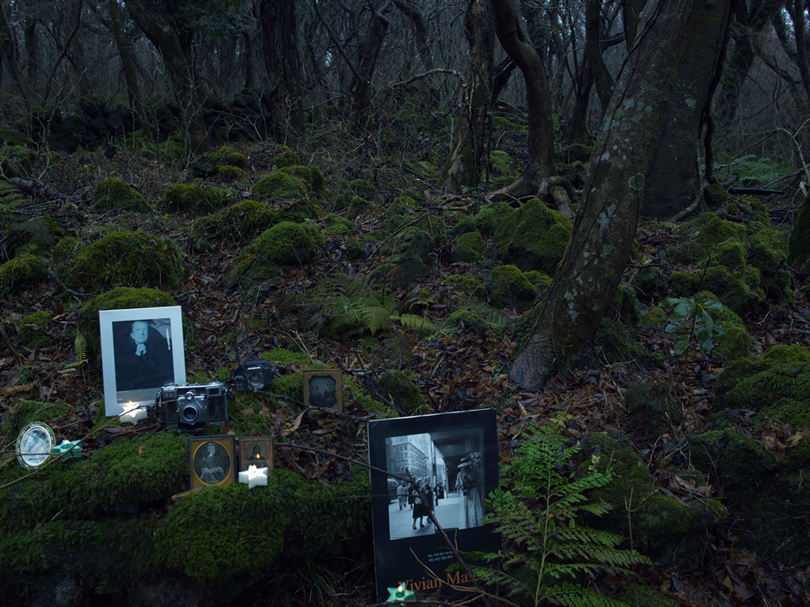 Park Young-sook's "Tears of a Shadow 16" / Courtesy of the artist and Arario Gallery
---
Park brought meaningful objects to the forest full of vitality, adding layers of significance.
---
"Tears of a Shadow 16" showcases how Park's identity as a feminist artist was shaped.
---
"The vintage Contax camera is the first camera I ever used. I thought it would be great to photograph it, not just in my memory," she said. "To the far left is a picture of my mother."
---
A book on photographer Vivian Maier and a picture of Park's favorite artist Louise Bourgeois drop a hint of her artistic heritage.
---
The artist said all objects in the photographs are not newly purchased, but already existed in her life and had meanings.
---
"There are all sorts of items from my wedding dress to a doll I picked up in Russia. I grouped them in boxes and brought them to the Gotjawal Forest. I think my subconscious prepared for this witch project for a long time and it was inevitable for me."
---
Many of the objects pictured are traditionally feminine such as cosmetics, sewing material and kitchen utensils. Park said these items were liberated in the forest.
---
"If the objects are in a house, they might seem confined. But I brought them to the undisturbed forest, redefining their presence."
---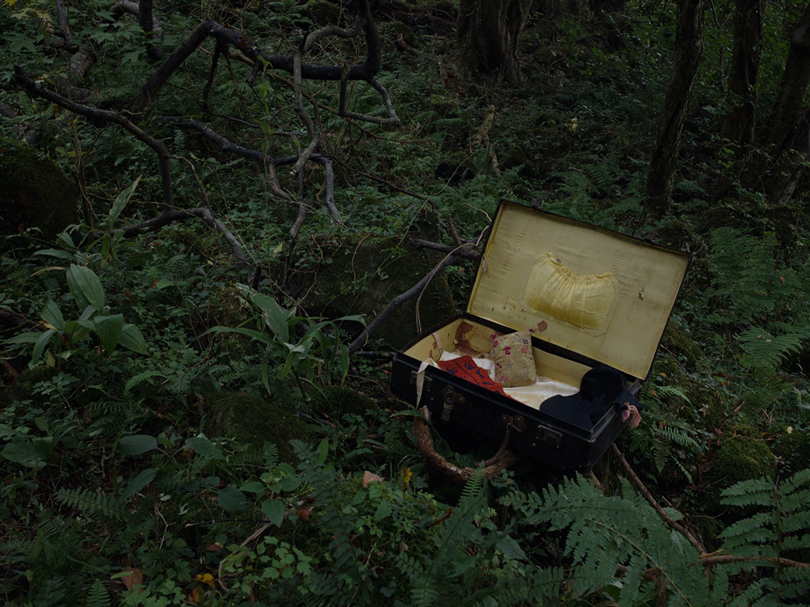 Park Young-sook's "Tears of a Shadow 10" / Courtesy of the artist and Arario Gallery
---
Kim Hye-soon, poet and longtime friend of Park, described the Gotjawal Forest as a "heterotopia" for Park where taboo meets the allowed and mystery meets normality.
---
"I added objects to the intrinsic properties of the forest, which changed the nature of Gotjawal. It allows us to reinterpret the existing system," Park explained.
---
The artist said new projects come to her, not because she is looking for them.
---
"I visit the forest on Mondays when it is the least populated. It took almost three years to take these pictures, but I still have boxes of objects I want to photograph in the forest. I will continue this series in the future," Park said.
---
The exhibit runs through June 6. Due to the COVID-19 outbreak, the exhibition is available only through private viewing by reservation.
---
※ This article was originally published in The Korea Times on 29 MARCH 2020, and reposted under authority of The Korea Times.