---

---
'Collective' and 'Alternative Art Space(신생공간)' were some of the keywords that sum up the Korean art world in the 2010s. Artists who share similar attitudes or objectives about art gathered and initiated projects. The meetings accompanied spatial matters, which eventually led to the creation of space for various experiments far and wide. By the end of the 2010s, eleven curators who are based in Seoul joined forces and opened a space called WESS(We Show Separate). In their webpage, they reveal that they made this space/platform "to provide a physical space befitting each curator's activities, as well a site through which to explore the possibility of autonomous and sustainable curatorial practices." Although it started bearing in mind of temporary management due to the two years of the Korean housing lease contracts, however, it seems to be a positive attitude to ensure flexibility for plans in the future rather than as the difficulties maintaining the place. The first half of 2020 passed, and their first exhibition by curator Sungwoo Kim, ended on the 26th of June. Closing their first exhibition and with a quarter of their operating period passed, I requested an interview with the members of WESS to review their activities and catch a glimpse of their plans for their future.
---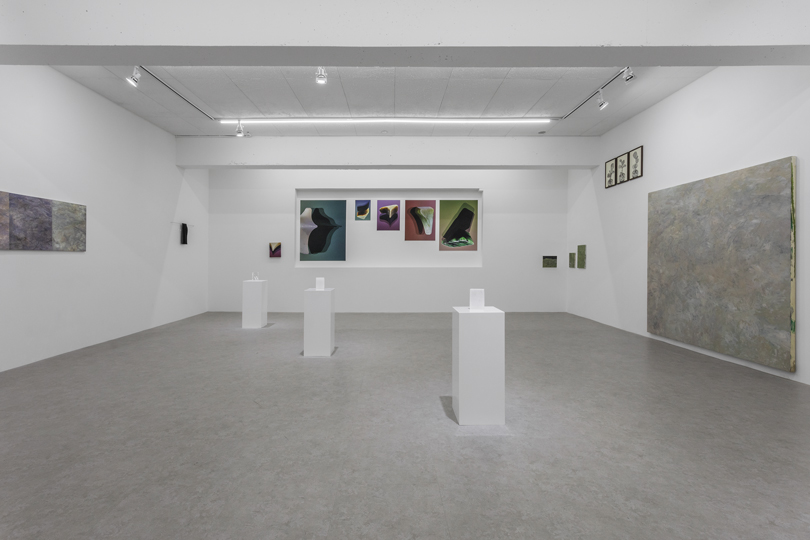 《Anamorphose : Depict but Blurry, Distant but Vivid》 exhibition view / curated by KIM Sung woo (photo by CHO Junyong)
---
Please introduce briefly about WESS
---
WESS WESS attempts to become a 'co-operating platform by curators' where independent curators' exhibitions/projects take place sequentially in one place and discover each curator's interests and aspects. The projects/exhibitions are independent curations of eleven co-curators (Hyejung Jang, Goeun Song, Junghyun Kim, Sung woo Kim, Seonok Kim, Hyukgue Kwon, Jee Young Maeng, Suzy Park, Jihyun Shin, Sunghui Lee, Heeseung Choi) based on each own research. Therefore, every preparation process and results of each co-curator's project contain individuality. Instead of discussing shared values or missions, WESS plans to continue as a space to exchange honest and in-depth feedback on each project. Furthermore, we would like to expand the conversation with other fellow curators, artists, critics, and researchers, creating opportunities for enthusiastic and autonomous criticisms and appreciation of their creative products.
---
I am curious about the organizational structure of WESS. How do the members divide roles?
---
WESS Generally, all members of WESS serve as co-curators with full authority and responsibility on planning and proceeding individual's projects on set schedule separately. However, we have operational meetings occasionally when in need of common opinions for management issues. In other cases, as co-curator and co-organizers of this project, Goeun Song and Hyejung Jang propose and proceed with matters such as internal programs for WESS besides general space management and separate projects.
---
Are there any domestic/foreign collectives/groups/organizations that you took reference while organizing WESS? What are the pros and cons of the source that would differentiate WESS?
---
WESS We took a look at various spaces for art made by both domestic and foreign collectives. But rather than taking a reference to a particular place or organization, it started as a shared office system. Since space utilization – mainly for exhibitions – were in mind, it is a time-dividing concept instead of the actual space.
---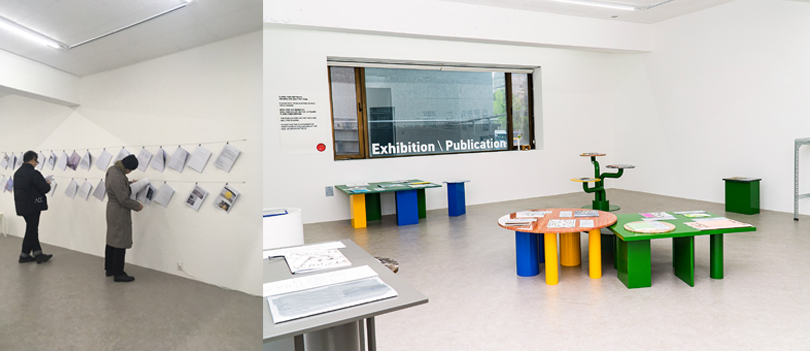 left 《 WESS WARM-UP program : WESS Portfolio Archive》 right 《WESS WARM-UP program : WESS Exhibition Publication》 (photo by CHOI Yoonsuk)
---
The initial projects of WESS, 《WESS Portfolio Archive》, and 《WESS Exhibition Publication》 of which regards publishing, drew my attention. Please explain further about them.
---
WESS Apart from individual exhibitions, both 《Portfolio Archive》, 《Exhibition \ Publication》 are warm-up programs, an attempt to resolve various concerns that happen on the actual field before the official exhibition.
---
First of all, 《WESS Portfolio Archive》 is a project intended to enhance more interaction between curators and artists as well as various research methods. We received online applications from artists who graduated from school within three years as they have less have chances to show their works, and their portfolios were publicly accessible both online and offline. During the project, we held small-scale talk sessions where the co-curators filled the questionnaire in advance to ask the attending artists.
---
When artists or curators organize and manage an exhibition independently, brochures, especially the ones issued after, have limits in distribution. 《Exhibition \ Publication》 gave attention to this commonly experienced difficulty and provided a provisional platform to distribute exhibition-related publications. Along with actual distributions offline, we conducted online viewing in collaboration with Adocs (https://adocs.co).
During our related programs, we reviewed past exhibitions through the exhibition catalogs, and reflect on the relationship between exhibitions which are volatilized and publications which are left behind.
---
Please explain briefly about the up-coming exhibitions/projects. (Individual response according to exhibition sequence)
---
Sungwoo Kim By the time of this interview, my exhibit 《Anamorphose: Depict but Blurry, Distant but Vivid》 will be closing. As the first runner, I was concerned about how I should start this space. Initially, I wanted to conduct personal research, taking the form of interviews. However, as "the first exhibition," it felt as if it lacked freedom since it is prone to the bias of being too personal. By the start of the exhibit, I focused on the neutrality of the space 'WESS' which seemed insufficient to discuss identity, despite its physicality and previous programs. Such background makes me see the gallery space and artwork according to the status of a 'thing' to understand in a more neutral level. Also, it challenges the intellectual tools of today that assign specific identities of contexts. The exhibition focuses on the omission and generation that takes place during the process of recognizing/conceptualizing them and questions the tangible ways of existence of object or phenomena today.
---
Suzy Park Art is established and approved. My exhibition 《The Seven Intellectuals》, which begins in July, is about the belief system and self-rationalization surrounding art. Reflection and disputes seem to belong to unproductive skeptics, but in the end, it is where art relies upon. Aspiring for a better pessimism, I would like to make an exhibition of exhibitions.
---
Sunghui Lee : From mid-August this year, I have an exhibition/presentation with some juniors and seniors from a particular art university for a month. Participating students have yet introduced themselves to contests or funds of various institutions. I have asked them to use myself – the proposer as an apparatus. This project puts self-judgment and satisfaction in priority, rather than evaluation and assessment of others. I will try to limit my judgments strictly minimum, and participants lead all decisions, modes of presentations, and records of the process.
---
Jihyun Shin I am preparing my exhibition using the possibilities of (critical) expansion of traditional media as a medium. Applying the act of 'looking,' I look into how the body interacts with flat surfaces and inquires the depth of the visual field produced within the surface. Overall, the exhibit will be about reading new pictures.
---
Junghyun Kim Between November and December this year, I plan to make a various program to share my recent research, collaborative projects, and mid-presentation of co-producing projects. I am programming them flexibly since it is not required to keep exhibitions under a certain period nor a funded project.
---
Heesung Choi Under the working title 《The Temperature of Light and Breath》, I am working on artist Jiyoung Keem's solo exhibition opening on the 28th of December this year, until the 13th of February 2021. It presents works such as, new paintings as well as sound, video works. Most of all, this exhibit marks the end of a series, so it is my ultimate task to publish the exhibition catalog by the closing date.
---
Jeeyoung Maeng I am planning to research the role of curator(mediator) and its blurred boundaries in Korean contemporary art scene this year. This will naturally lead to various seminars and talks related to that issue next year.
---
Goeun Song I am interested in various philosophical thoughts on virtual reality becoming the real through the body. I am currently researching several related artworks for the exhibition.
---
Hyukgue Kwon I tend to question myself on the experiences and sensations that only exhibitions can share within the flow of anti-/para-curating. I am thinking of an exhibit that does not make curating trivial or dismiss it. With paintings and sculptures, I would like to discuss the irreducible essence of the exhibition.
---
Hyejung Jang I still have time to plan, so with sufficient research and thinking, I shall specify the course of the exhibition. I am interested in the body, the only identifiable subject in an age where everything is uncertain.
---
Sunok Kim Since my exhibition starts in August next year, I was able to secure a decent amount of preparation time. One can rush without intending to during the planning process, due to various conditions and situations to keep in mind. To expand the exhibition theme, I would like to take steady steps with plenty of time to research as well as interview and discuss with both attending artists and external researchers. Apart from the apparent pre-exhibition research, I want it to be a productive activity for all. On the other hand, I am contemplating how this process stays valid in any way after the exhibit ends.
---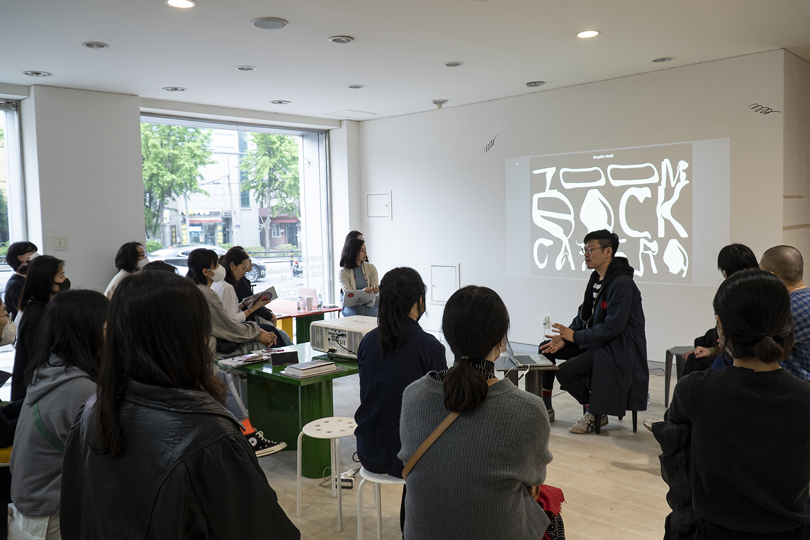 《WESS WARM-UP program : WESS Exhibition Publication》 (photo by CHOI Yoonsuk)
---
I noticed WESS is consisted of independent curators, as well as those under various types of institutions, which stands out. What do you expect to be different and new between the exhibitions you made as an institution-affiliate curator and the ones at WESS? (Individual answers according to exhibition sequence)
---
Sungwoo Kim I have been working on projects that utilize other spaces or public areas outside the gallery space I used to direct, and these situations led to alternatives upon alternatives. As a curator, the exhibition itself is significant at the same time, curatorial approaches, and methodologies that correspond to the status and conditions encountered in the process of each plan produced are also interesting to observe. Therefore, rather than understanding WESS as the physical space for exhibits, it should be recognized as a project based on a joint operation system. Also, the situation and events that arise in the relationship between multiple curators and critics should be concerned. Through this, we see the possibilities like whether joint operations can soon move toward a common goal, or what intersects between different ideas, and whether this can reflect a glimpse of the art ecosystem today.
---
Suzy Park Most of all, the exhibits at WESS makes me comfortable. In a way, it is a place that evokes ambivalent emotions; I feel relieved despite curating an uncomfortable theme even in self-reflect. I think it is because WESS centers on curators. It is a great advantage to be able to expand denotations of curating but to avoid the distortions caused by external factors that inevitably follow the exhibition space.
---
Sunghui Lee I enjoy the distress facing the unknown, whether it is an affiliate exhibition or the one at WESS. In both cases, I prefer projects that present works of young artists. However, rather than a curator, I see myself as a proposer or a tool in my project at WESS. No matter what I do, I tend to think a lot about my role (as a curator), but ultimately seek to form conditions where participants can exercise their autonomy to the fullest.
---
Jihyun Shin As an independent curator, my curations are part of personal research and continues its process based on a consistent interest of mine. The exhibition that I will produce at WESS is part of the extension. In this case, it goes on a different track compared to large or institutional projects. Therefore, it does not differ before and after-wise.
---
Junghyun Kim Working as a critic and a freelancer, I have been receiving public funds or invited by institutions to curate and produce performance art. It is no obligation to present the results in a typical format as performing arts or exhibitions at WESS. Therefore, I can commit more openly in personal research and co-operative projects. As a space available for two-years, I expect steady formulations and feasibility.
---
Heesung Choi Every exhibit and program big and small produced of institutions consists of the keynotes and structures founded by them. As a result, the degree of manifestation of the curator's interest within the solid frame is a task to overcome. I can express my subjectivity in full in WESS, while it unveils the formalities that I always had to keep in mind. Likewise, elements of evaluation like equity, equality, and publicness are gone. I might likely be the one who expects most of the exhibitions.
---
Jeeyoung Maeng While running programs that support new artists and curators for more than a decade, I have been making efforts to fulfill necessary parts and overcome limitations as much as possible under given conditions in the field. I hope to see unprecedented attempts at WESS - where there are curators with various backgrounds and experiences - unseen in the pre-existing system.
---
Goeun Song The main difference is that one can focus more on free-standing choices and interests in every process of making exhibitions. Moreover, I can expect more specific feedbacks afterward.
---
Hyukgue Kwon I usually have been producing exhibitions through funding, compromising with speed, and (in)efficiency. As many would know, funds 'support' as well as 'administrate'. Since the 'place' and 'date' are set in WESS, and I plan on curating at a different speed and rhythm.
---
Hyejung Jang Since space availability provides more time to think, I find it a great advantage to be able to consider a project with open possibilities based on long conversations with participants.
---
Sunok Kim The exhibitions at affiliate institutions and the one I will be doing at WESS are not that different. Physical conditions or formats may vary, but the matters of consideration and awareness as a curator initially identical. Of course, one may be free from a few biased thoughts that look and evaluates exhibitions only through the fixed nature of space. However, the matter of what productive questions I can ask at an exhibit does not change according to where I am. I plan to continue my inquiries even in the project of WESS.
---
The first quarter of WESS's two-year operation has passed. Reviewing the past six months, what are the things you have achieved and, on the other hand, felt unsatisfactory? (According to exhibition sequence)
---
Sungwoo Kim I do not think we can evaluate with just a few months of time and activities. Still, it seems to have been an opportunity to discuss the barriers we face in particular contexts of practicing art and emotionally release it a little.
---
Suzy Park The letter S in WESS stands for "Separate." I saw "separate" as individuality. Following strong ties, today is the time where we call weak ties. To be able to discuss 'individuality' that splits and separates, it is another welcome in terms that it enables debates. I believe WESS is a place where we see each other's time in a fragmented time. Rather than discussing the small accomplishments achieved through the past six months, the story starts after all time has passed.
---
Sunghui Lee From the moment I decided to participate, I told them that I am likely to either observe or act passively. I prefer to gain energy by seeing the activities of others because I am feeling drained out.
---
Jihyun Shin Until now, it was a warm-up period for the future, and it is from now on that matter. During this period, I started to expect that WESS will be a platform that can share the phenomena that we agree or not at the field as well as our concerns through various formal/informal programs.
---
Junghyun Kim I decided to participate because I wanted to research examples of curatorial practices as well as meet curators active in Seoul up close. Little by little, the dialogues and researches that I expected seem to be becoming possible.
---
Heesung Choi I do not think it is time to evaluate something on your own yet. However, in the case of the WESS Warm-up programs held during the past six months, it seems that the responses of participants and viewers have confirmed our question: Do we not need this?
---
Goeun Song During the last six months before the start of actual individual projects, we opened 《WESS Portfolio Archive》 and 《WESS Exhibition \ Publication》 under the category 'WESS Warm-up program.' It was a meaningful time, being able to autonomously implement practices that are possible within the range of reality, with colleagues rather than expressing our frustrations of the field during the last six months.
---
Hyukgue Kwon At the end of last year, we had a sort of house-warming event to introduce WESS and its space. It was a special occasion to remember now that gatherings are tough to have. Also, because various curators consist of WESS, so we see different opinions. Would it not be possible for a group without consensus to evolve into something better in the future? I think this is just the beginning.
---
Hyejung Jang Until the opening of the first exhibition of one of our co-curators, we spent our first quarter with warm-up programs to showcase the purpose of establishing WESS and its aspects. Although there may have been some shortcomings, it was a valuable moment to showcase as a platform that shares the conflicts that occur in the field caused by personal occupancy.
---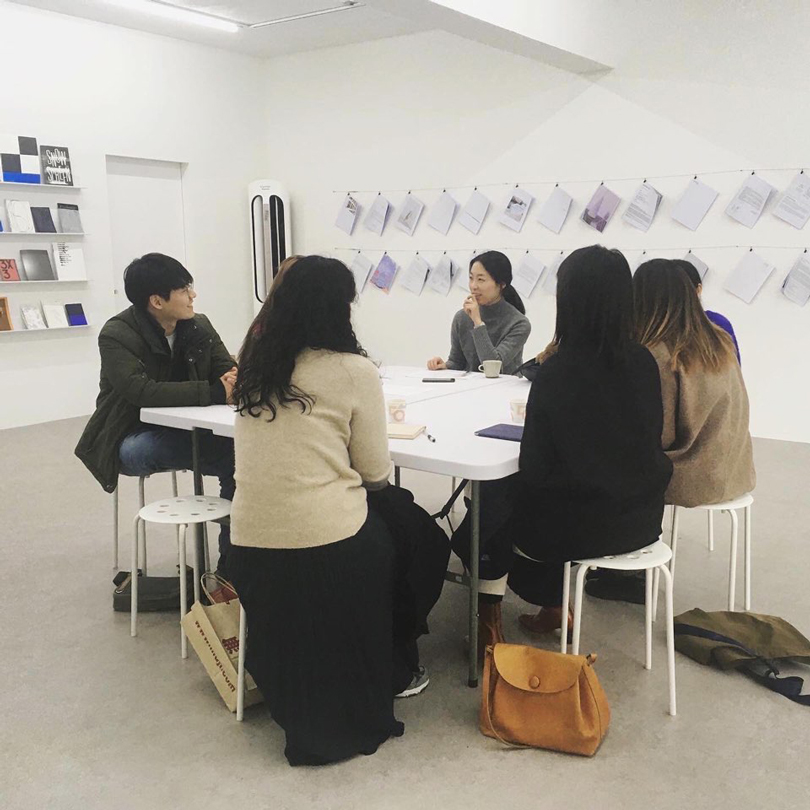 《WESS WARM-UP program : WESS Portfolio Archive》
---
What results/phenomenon do you hope the activities of WESS to remain as - in the Korean contemporary art scene - after the end of the two years? If possible, I would like to have separate answers.
---
Sungwoo Kim It is still something to keep an eye on, but I hope the results can at least lead to other beginnings.
---
Suzy Park We always become wistful towards aspirations we never experienced when looking at things of the recent past through a book, a photo, or a low-resolution video. Therefore, to remain means something. In the era of excessive speed and overproduction especially, where nobody pauses, is it possible to leave something behind? If anything remains, I would like to applaud.
---
Sunghui Lee I hope it will be a pleasant starting point.
---
Jihyun Shin A place where curatorship was thought over and practiced in its way, like a wandering theater, would be enough for me.
---
Junghyun Kim A supporting platform where artists of Seoul can build trust with each other, even after the two years bound by a physical space.
---
Heesung Choi I hope it becomes a meaningful contemplation of what curating is, which is one of the things I still believe is insufficient.
---
Jeeyoung Maeng I hope that what we do here make some healthy change and hopefully stir up a little in Korean contemporary art scene.
---
Goeun Song A method to support and be in solidarity with curators' independent activities.
---
Hyukgue Kwon I expect the limitations and possibilities of contemporary curating to become more visible.
---
Hyejung Jang I did not want to lose the initial purpose and pleasure, which are volatile by so many sacrifices that happen to maintain the space, so I did not make a promise on what comes after two years. However, that does not mean the end of WESS. I can not say anything rash yet, but I am looking forward to its various ways of continuation.
---
Sunok Kim Hopefully, it will be eleven 'interesting' records that allow people to look into how the curators of now (2020-2021) carries out with what worries and awareness they have, at any time.
---
---
WESS
Address 2F, 320 Changgyeonggung-ro, Seongbuk-gu, Seoul, Republic of Korea (02866)
Contact wess.seoul@gmail.com
Jiwon Lee
Jiwon Lee is editor of TheArtro. She studied Art Theory and Curatorial Studies ; Worked as a curatorial team member at Gyeonggi Museum of Modern Art, Art Space Pool and many other Contemporary Art Institutions. ; and authored, inter alia, "A Study of Hae-gue Yang's Work on 'Community' and 'Historical Reference.'" and "How Contemporary Art Remembers History"