---
Lee Bul's soft sculpture ″Monster: Pink,″ which is a reconstruction of 1998 work, is now on view as part of her solo show ″Lee Bul: Beginning″ at the Seoul Museum of Art (SeMA) in central Seoul. [MOON SO-YOUNG]
---
A group of "monsters" has occupied Gallery 1 of the Seoul Museum of Art (SeMA) in central Seoul. One of the monsters, which are life-sized sculptures, consists entirely of tentacles in a sensuous pink color and soft flesh-like texture. The tentacles are reminiscent of not only those of an octopus or a sea anemone but also human limbs and plant roots. Some viewers will find the grotesque hybrid creature repulsive, while others will find it seductive.
---
The sculpture, titled "Monster: Pink," is a reconstruction of a work originally created by artist Lee Bul in 1988. It is part of the exhibition "Lee Bul: Beginning" which focuses on the 57-year-old artist's early works including soft sculptures and performances in the late 1980s and 1990s.
---
Lee is now one of the most influential Korean artists in the global art scene. Her large-scale retrospective "Lee Bul: Crashing" at the prestigious Hayward Gallery in London in 2018 was the talk of the art world. The retrospective, curated by art historian Stephanie Rosenthal, continued at another important art institution, the Gropius Bau in Berlin, after Rosenthal took the position of its director.
---
Lee also presented works at the main international exhibition of the 2019 Venice Biennale. One of the works was "Aubade V," a four-meter-high tower made of the salvaged metal of dismantled guard posts from the Demilitarized Zone (DMZ) between the two Koreas.
---
Artist Lee Bul in her monster costume in Tokyo during her 12-day performance ″Sorry for suffering - You think I'm a puppy on a picnic?″ in 1990. [LEE BUL]
---
Those who only familiar with Lee's works of the last decade, many of which are architectural sculptures inspired by the Modernist structures of the early 20th century that represented the pursuit of utopia, might be surprised by the striking difference of those and what's now on view at SeMA. However, there is a connection in their central theme — frustrated hopes but persistent struggles to overcome human limitations and sociopolitical absurdities.
---
Underlying Lee's works in the 1980s and 90s was an attempt to shatter preconceptions and old notions related to her identity as a woman and as Asian. The human body was her principal medium because it is "the material embodiment of ethnic, racial and gender identities, as well as a staged performance of personal identity," as American media theorist Anne Balsamo said.
---
In that context, Lee's "monster" sculptures seem to be transformations or extensions of human bodies rather than horrible extraterrestrial creatures threatening humans, given that they are a variant of monster costumes Lee wore for her performances. Two of the costumes, or "moving sculptures" according to SeMA, are hanging from the ceiling above the "monster" sculptures.
---
One of them — "Untitled (Cravings Red)" - is a soft wearable sculpture with dangling limbs and tentacles, all covered in red and white skin-like fabric that resembles raw meat. Lee wore the sculpture, which is actually a re-creation by the artist of the 1988 original, for her first-ever performance "Cravings." Two video pieces, which consist of photographic and video documentations of the performance, are now on view at Gallery 2, which has been turned into a giant black box for her performance videos.
---
Lee wore similar monster costumes during her 12-day outdoor performance in Seoul and Tokyo in 1990, titled "Sorry for suffering — You think I'm a puppy on a picnic?" The video pieces that show the photos of Lee walking the streets of Tokyo dressed in the monstrous costume are also projected in Gallery 2. The performance was a critique of the conventional dichotomies between human and animal, between human and monster and between man and woman.
---
"Lee Bul's sculptures [...] appropriated absurd and violent gazes toward women at that time," SeMA wrote in a statement about the exhibition. Her act of making, wearing and activating the "moving sculptures" not only blurred the gender distinction but also "transgressed the borders between genres [of art] and called for ruptures in the conventional sculptural language," the museum added.
---
This photo by Takako Kaizuka shows Lee Bul's work ″I Need You (Monument),″a giant balloon printed with the artist's self portrait in a hybrid costume which was inflated with the audience's help. It was installed in Spiral/Wacoal Art Center in Tokyo, Japan. [SPIRAL/WACOAL ART CENTER]
---
Among Lee's early works that traverse both sociopolitical and artistic borders are a series of balloon monuments titled "I Need You (Monument)" and "Hydra (Monument)." The series features a giant balloon, on which a photographic portrait of the artist is printed, wearing a bodysuit with three baby doll heads attached, fishnet stockings, a silk robe, leather boots and bead ornaments dangling from her head. This bizarre hybrid of not only various stereotypical images of Asian women such as a Korean fan dance doll, a Chinese princess and a Japanese geisha but also of formidable, powerful images of a shaman and primitive goddess, challenges the Orientalist fantasy.
---
The re-created version of the 1996 monument "Hydra" is now installed in the lobby of SeMA. The audience is invited to step on the air pumps connected to it, so that the giant balloon will inflate. The weird hybrid costume that the artist created for the photographic portrait, the portraits and the drawings for the balloon monument are also on view at Gallery 3 of the museum, which mainly features props, costumes for the artist's performances and photo and video archives related to them.
---
Gallery 3 also includes photo documentation of Lee's legendary work "Majestic Splendor." The work was made up of slowly rotting raw fish adorned with beaded flowers — and a suffocating stench. When it was exhibited at the Museum of Modern Art (MoMA) in New York in 1997, the smell eventually led to the fish being removed. This event created quite a sensation, solidifying Lee's presence on the international art scene. The next year, Lee was selected as a finalist for the Hugo Boss Prize awarded by the Solomon R. Guggenheim Museum.
---
The concept of decomposing fish decorated with dazzling beaded flowers shared a common thread with the European tradition of Vanitas (vanity) still life paintings which commonly feature symbols of wealth juxtaposed with symbols of death or ephemerality. The dominance of smell above sight in Lee's work was a shockingly fresh and challenging attempt in art history, critics say.
---
"The contemporary sense that was reflected in the eyes and body of Lee Bul about thirty years ago explores the inside and the outside of the border still surrounding us and summons latent artistic inspirations," SeMA said.
---
※ This article was originally published in Korea Joongang Daily(http://koreajoongangdaily.joins.com) on 8 March 2021 and reposted under authority of a partnership between KAMS and Korea Joongang Daily.
---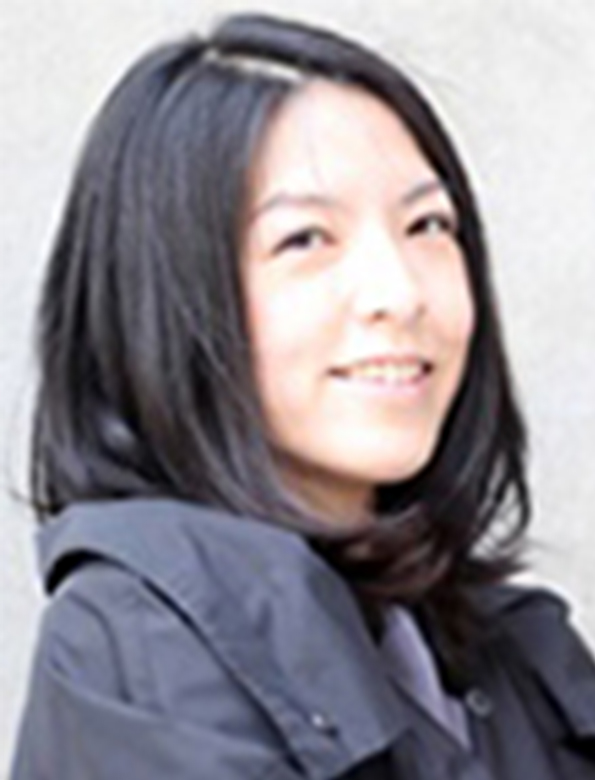 MOON SO-YOUNG / Journalist, Korea Joongang Daily
Culture Desk Chief at the Korea Joongang Daily and Adjunct Professor at Sungshin Women's University's College of Arts.