---
South Korea is more than just a viable option in a complicated region. Galleries are especially buoyed by the rise of a new generation of collectors.
---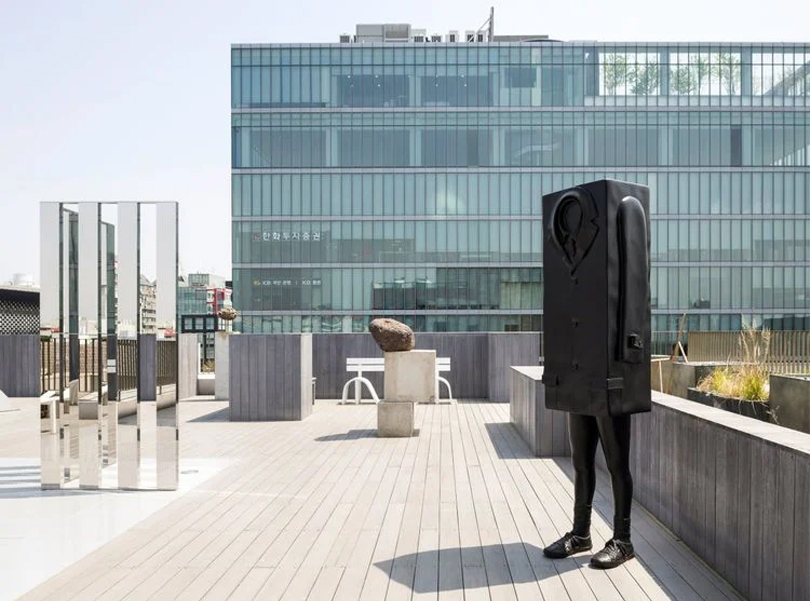 nstallation view of KÖNIG SEOUL rooftop. Courtesy: KÖNIG GALERIE Berlin / London / Seoul.
---
South Korea has never been more important to the art world.
---
International galleries are opening spaces in Seoul at a rapid clip, and in September 2022 Frieze will launch its first Asian fair in the city in partnership with Kiaf Seoul.
---
Ocula Magazine spoke to gallery directors, art advisors, and auction staff about the market's rise ahead of this year's Kiaf Seoul from 13 to 17 October.
---
The Art Basel Bump
---
Long before global galleries arrived, South Korea had a strong domestic art market.
---
'South Korea's contemporary art scene has always been very active, and with major art fairs such as KIAF founded there two decades ago drawing international attention, and a strong domestic market with two local auction houses, it became well developed ahead of many other Asian markets early on,' said Alice Lung, a partner at Perrotin.
---
Local galleries such as Gallery Hyundai (since 1970),Kukje Gallery (since 1982), and Arario Gallery (since 1989) helped establish a vibrant scene that has since been supported by institutions with strong reputations abroad such as the Leeum, Samsung Museum of Art (since 2004).
---
However, it was only after seeing Korean collectors' interest in global art spike—following the arrival of Art Basel in Hong Kong in 2013—that big international galleries Lehmann Maupin, Perrotin, andPace Gallery decided to take up spaces in Seoul.
---
Los Angeles gallery Various Small Fires arrived in 2019, followed by KÖNIG GALERIE in April this year. Thaddaeus Ropacwill open their Seoul gallery this month, and Gladstone Gallery recently announced that they'll also be opening a space in the city.
---
A New Crop of Young Collectors
---
Especially exciting to dealers is a new demographic of Korean collectors.
---
'Korea has had a small number of major collectors buying international contemporary art for a while but recently a new crop of young collectors has emerged,' said Ocula advisor Rory Mitchell. 'They are hungry to learn and rapidly building significant private collections of Western contemporary art.'
---
'While there is still obviously demand for Korean artists such as Lee Ufan,Yun Hyong-keun, and Ha Chong-hyun, many collectors are now looking at David Hockneyor even younger, newly-crowned hot painters from the US and Europe, such as Adrian Ghenie, Laura Owens, Urs Fischer, and George Condo,' Mitchell said.
---
Sotheby's Heather Kim agrees that this younger demographic of collectors—people in their 30s and 40s—has been enticing for international galleries and art fairs.
---
She said Korean collectors have always been pioneers when it comes to collecting contemporary art in Asia, keeping a close eye on auctions in New York, London, and Hong Kong. As of late, they've been actively looking for artists such as Nicolas Party andJonas Wood.(https://ocula.com/artists/nicolas-party/)
---
※ This article was originally published in OCULA, and reposted under authority of OCULA
---
---
Sam Gaskin
Executive Editor, China, [Ocula]