Features / Review
K stands for South Korea.
A single letter conquers the world while the global art market is zooming in on the country
posted 03 Nov 2022

---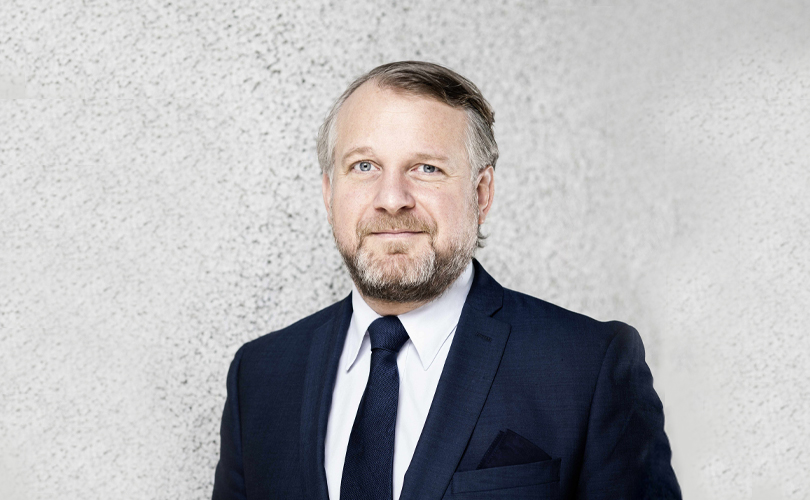 Thomas Girst, Head of Cultural Engagement at the BMW Group
---
K-Pop, K-Beauty, K-Food, K-Everything. South Korea is gathering momentum since the dawn of the 21st century and the world is watching. Forget the lowest birthrate on the planet hovering a little above 0.8%. Though recognizant of the challenges ahead, a young student tells me: "I think AI will take care of it". I have never experienced this good-natured forward-thrust in any country I have visited over the past two decades, albeit for only a few days. The country's GDP ranks among the world's top ten and in my home country, Germany, many admire South Korea. For its thriving economy, its beautiful landscape, its vibrant metropolis, its ancient cultures, its high-tech economy and infrastructure. Those who have gone want to visit again, those who haven't are eager to go. Germany was divided for decades, we can relate to the open wound of one country torn apart. We know how it feels to live under the constant threat of bloodshed and annihilation. I therefore went to the National Museum of Korea as I am interested in the narrative of a nation, its representational function expressed through its cultural riches. Though it is my firm belief that, as Orhan Pamuk stated in his "Manifesto for Museums", we should rather tell the story of the humanity of individuals than the monumental institution's story of a state, I was taken aback by the pensive Bodhisattva statues from the sixth and seventh centuries sitting side by side – as well as by the Bangudae Petroglyphs from possibly over 8,000 years ago depicting nude male figures in all their exaggerated glory.
---
The miracle of being somewhere else, far removed from your own culture, already started at the hotel lobby when Mandy and Rena from the concierge desk noted down in Hangul the destinations that I wanted to visit on little cards to show to the driver. I kept them all as impromptu artworks, at least for the Western visitor – whether they guided me to Chang Deok Palace, Dongdaenum Design Plaza, COEX, Gyeongbokgung Palace, or the Cheongyecheon Stream. What else? The beauty of the Beige Building of Minsuk Cho in Hannam-dong, riding the elevator to a late night party in Hyundai Card's Museum Library + Understage with actress Jung Ho-yeon, looking for that one lamp without finding one in hundreds upon hundreds of stores along Changgyeonggung-ro in Jung-gu, comig across a street with dozens of tiny workshops selling everything from cables to wrought iron, visiting a Catholic church next to Deoksugung Palace, coming across the ancient city gates and Buddhist temples, indulging in street food and enjoying ice cream on the lawn of Seoul Plaza, finding no public trash can anywhere within miles of walking, wondering at the emergency button next to my bed at Lotte Hotel, driving around hours at night in the car of a stranger to get everyone else home safe, including a young student in distress who had gotten lost with no money in her pockets, comparing notes with cultural manager Seol Park from the KAMA Conference who started the LG Guggenheim Art & Technology Initiative, seeing North Koreans go their ways through binoculars in the ghostly atmosphere of the DMZ.
---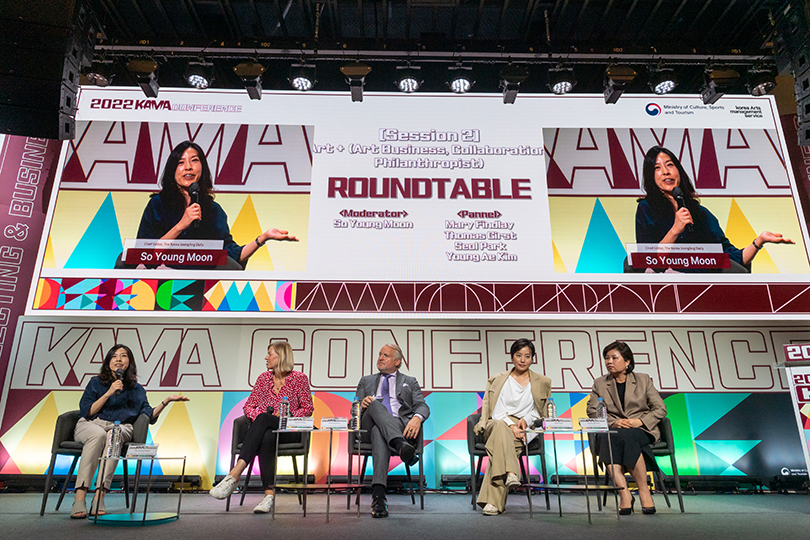 2022 'KAMA Conference - Art Collecting & Business' Round Table
---
And what about the arts and collecting? As the curator and the head of Ireland's Biennial 2023 Sebastian Chichocki said, who had joined our group, when asked about contemporary Korean art is that it resonated with much of the world since it delves into dystopian scenarios of humankind without losing a certain playful distance by nevertheless entertaining other possibilities and outcomes. Any generalization knows that it falls short of reflecting upon the scope and scale of what we were able to see thanks to the KAMA conference program. The studio visits which offered only a glimpse of South Korea's ambitious art opened our eyes to the endeavors of great artists such as Park Seo-Bo or Suh Yongsun. That one of the greatest living South Korean artists would open his doors for us at age 91 already felt like an outrageous privilege. To take in his abstract Écriture paintings on the walls of his own studio made me realize the importance, reach, and influence of this seminal artist. To visit Suh Yongsun in Gyeonggi-do was worth the two-hour ride from Seoul the moment we got off the bus. The artist took his time to show us around the sprawling complex of houses and studios he had started to build himself by a little brook amidst steep wooden hills and his sculptures and paintings from throughout the decades were all there to open up to us while listening to Suh Yongsun gently explaining their context and his creative process behind canvas large and small. Yes, Nam June Paik is a household name in Germany, not least because of Joseph Beuys, And Lee Ufan, Lee Bul, or Haegue Yang are huge names of the contemporary art world, cherished by collectors and museums alike. Yet visiting Seoul, visiting the inaugural Frieze fair there as well as walking through the halls of KIAF made me realize how much of substance South Korea had to offer. I was aware that the Korean art market had almost tripled to 900 billion Won since the pandemic but like everything else, not only the art market was on the rise but so was the names of Korean artists of international renown. Carlier Gebauer from Berlin showcased the amazingly intricate embroidery by Kyungah Ham. Momentum seems to gather everywhere, with no end in sight. Now, more collaborations need to be encouraged, between artists, between artists and companies, exchanges between cities across the world, be that the switch of gallery spaces or artist studios. Scholarships and exchange programs, residencies, awards. Networking and the sharing of know-how is a key factor for success, visibility and recognition. As well as the use of global digital platforms. The moment has arrived to take all this one step further. And rightly so. Private museums are booming like the Leeum by Samsung in Seoul or the Ulsan by Hyundai. They mirror the museum of mania of public institution which still lack behind in numbers when compared to other post-industrial nations. At the same speed, and possibly in part because of the deteriorating situation for the free arts in Hong Kong, many international galleries are opening up in South Korea. Whether Pace, Perrotin, Esther Schipper, Gladstone, or Thaddeus Ropac – to only name a few. They all seem to be betting on the continuity of K-Art and all the business and beauty it brings along with it, surfing smoothly on top the tip of the Korean Wave. Considering that serious collecting only started taking place in the 1980's, much potential is seen in what is still thought of as a budding market. A wealthy South Korea joining only a few other countries on top of the global food chain with companies such as Hyundai, Samsung, KIA, LG, SK Holdings and POSCO embraces lightning speed and stellar development. Everything is moving ahead with breathtaking acceleration, even if we only think about the cityscapes themselves.
---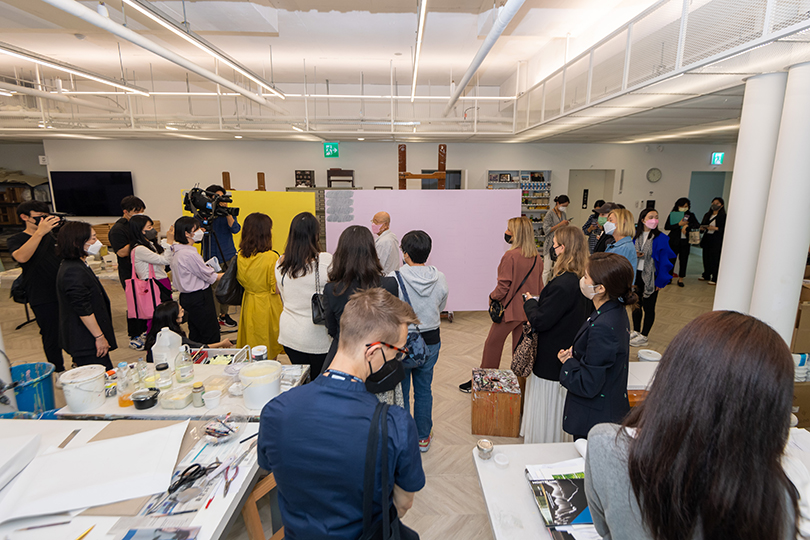 Visiting Park Seo-Bo's studio of the program 'Dive into Korean Art'
---
Visiting Suh Yongsun's studio of the program 'Dive into Korean Art'
---
Yet when it comes to the visual arts and what I think of their promising future in South Korea, I want to share an observation from within my last book "All the Time in the World." It is about people taking their time sometimes through decades, sometimes through centuries, sometimes through the millennia. "Every future needs a past" is what the German Photographer Odo Marquardt once noted and Korean artists should move ahead without supplanting their own heritage in the process. The French poet Charles Baudelaire wrote 150 years ago that we can communicate with each other through books, through the arts, through music, across decades, centuries, and even millennia. You pick up a book that was written 2,000 years ago and it still may resonate deeply within you today. That is the power of the arts and the power of culture. One thing that got me to write this book about things taking time is a rather sad cartoon in The New Yorker that I picked up years ago. There's these two planets and they're meeting. One of them is planet Earth. And the other is just a planet. The planet turns to planet Earth and says, "What's wrong with you? You look sick," and planet Earth says "I got homo sapiens." And then the other planet says, "Don't worry, it'll go away." We will go away, that is a fact. We we've been here on this planet as we are today, all coming from Africa, for 40 or some 50,000 years, maybe a hundred thousand years. We implode into the sun coming closer in about 5 billion years, but how long are we going to last as a species? The world will last, will we? So while we are on this planet, I think there's a responsibility to protect what is beautiful. When we think about ugliness, you think of ugliness always expanding. And when I say ugliness, I mean war, pollution, patriarchy, autocracy. I mean dictators and xenophobia, censorship, not being able to speak your mind, all these things that we are confronted with every single day. I'm not saying that art is a moral compass but art is something that no other being on this planet can actually accomplish and thrive in, but we can as we can relate to others. We can express that through a brush or through words and make that last and make other people understand without actually having to have that experience ourselves by looking at somebody's work, by experiencing through the arts and through literature. This is where the strength of the arts comes from. When ugliness spreads we need to protect beauty. Which doesn't mean that art should stop at mere aesthetics.
---
It's about creating meaning, about creating something meaningful, not merely adding to the bling-bling of the 60+ billion dollar art market. After all, what is culture? It's a refuge. A sanctuary of beauty and depth, of meaning and peace. A safe haven, far from the hustle and bustle of everyday life. Having said that, we enjoy indulging in distraction far too much. This turbo-capitalist "survival of the busiest" leaves us frozen in a frenzied standstill. Even though the current signs of the times call for us to pause, we prefer to continue to whirl around in blind activity. We should not want to adhere solely to the performance-driven creed of better, richer, more powerful. It is art that renders the invisible visible, as Fabio Mauri said – thoughts and feelings, impressions and experiences. None of us need ever be lonely, for we all stand on the shoulders of giants. We can send signals to each other like lighthouses along the coast at night. Across cultures and ages. And while South Korea is constantly questioning its own identity vis-à-vis China, Japan, and its immediate neighbor North Korea, it should endorse the recognition that great art always transcends the boundaries of the nation state. All else is misguided populism and nationalism – which does not go well within a solid democracy and a beacon for human rights and freedom of speech in a region embroiled in tense geopolitical situations whose outcome or level of escalation remains uncertain.
---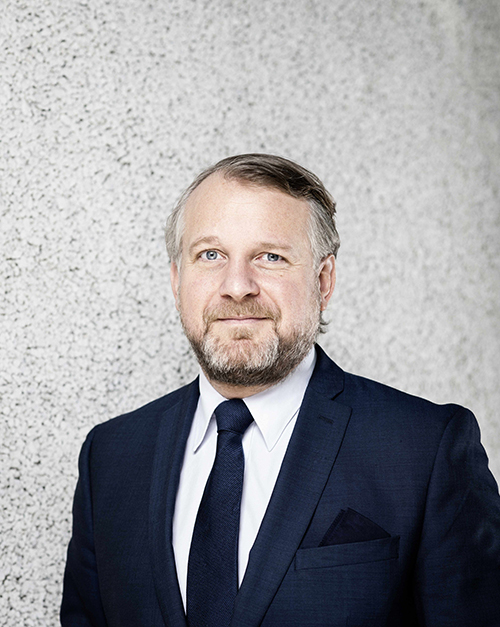 Thomas Girst
Thomas Girst studied art history, American Studies, and German literature at Hamburg University and New York University (DAAD Scholarship). He was head of the Art Science Research Laboratory in New York under the directorshipof Stephen Jay Gould(Harvard University). Since 2003, he has served as Head of Cultural Engagement at the BMW Group. He lectures at the Academy of Fine Arts Munich as well as at the Academy of Applied Sciences in Zurich. Girst received the "European Cultural Manager of the Year" in 2016.