---
The interviews led by Daehyung Lee, the Artistic Director of the project Dialogue, were conducted with the directors of 9 galleries selected as outstanding galleries in Dialogue, a project presented as a part of a report on the achievements of the Grant for Artist Management program. The course of the directors' life, concerns about promoting Korean art, future strategies for entering the global market and the directors' anecdotes with their artists were discussed in the interviews.
---
The Artistic Director of the project Dialogue, Daehyung Lee, values the social role of art in the era of the 4th industrial revolution in the 21st century (critically essential). Lee is expanding the scope of contemporary curation to the environment, community, technology, and the future. Daehyung Lee directed Korean Pavilion in 2017 Venice Biennale and he led the success of CONNECT, BTS – a global public art project exhibited in five cities including Seoul, New York, London, Berlin and Buenos Aires. Lee organized Korea Research Fellow, a research network of 10 domestic and 10 overseas curators from 2018 to 2021 and has also served as a judge for the 40 UNDER 40 of the London art magazine, APOLLO in 2022.
---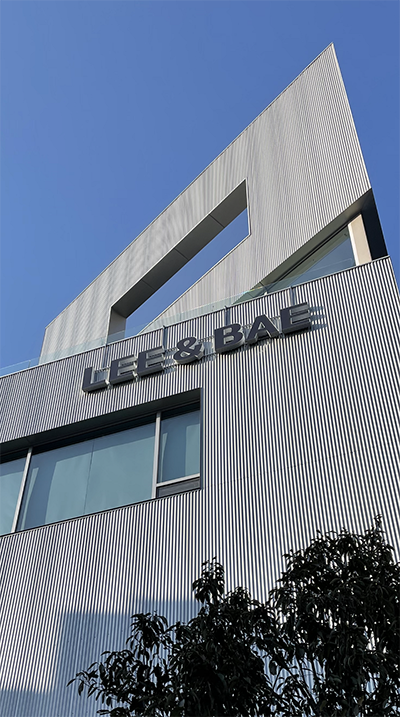 Gallery LEE & BAE
---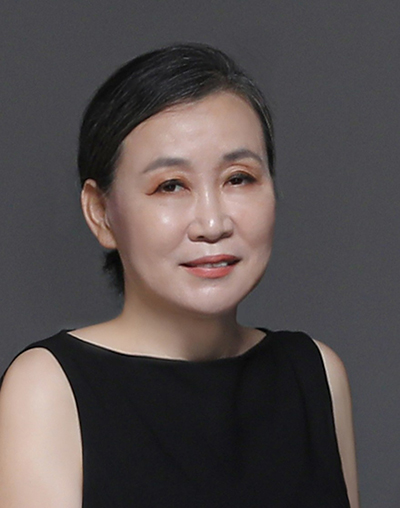 Gallery LEE & BAE director Mi-ae Bae
---
Q. Do you have a special principle or standard in selecting artists?
---
The standard for selecting artists must continuously evolve in line with the global market condition and periodical context. Though that criteria will come from me in the case of our gallery, if they stay unchanged and become stubborn principles, the gallery's identity will also fail to keep up with the trends of the time and remain as-is. In the early years, I liked artists who spent a lot of time on their works and presented high-quality, fine pieces. Recently, I've been interested in artists who can create metaphors—those who go beyond the image we see and can expand the meaning of the work at another level. The standards with which we select artists must evolve with the global market condition and periodical context.
---
Q. Then what preparations are needed in order to become a gallery with global competitiveness?
---
In order to construct the right future strategy, metacognition, which allows us to objectify ourselves, is very important. LEE & BAE is based in Busan, so we may not be as accessible as galleries in Seoul and we are also at a disadvantage in terms of the number of museums and media we can work with. For this reason, we think about how we can stay true to the basics rather than about which direction we should move toward. In that sense, investment in strengthening the gallery must be made alongside investment for reaching external markets. Great artists will give their best to create great art; then galleries must secure fine and sophisticated communication skills required in each stage, which are the absolute basics. Everything, even the petty details like email, letters, zoom meetings, and contract must be prepared with care. Also, we must be able to explain where our artists are and which direction they are headed toward, based on in-depth understanding of Korean art history and the art world.
---
Q. Regional limitations can be overcome through collaborations with external entities. I think the solution may come from communicating with experts like art historians, curators, and critics who view the art market from an academic perspective rather than engaging in cooperative work with other galleries.
---
This is my 11th year since opening the gallery and I've had a lot to think about recently. Many experts can recommend artists, but in the end, the responsibility of selecting artists lies with the director of the gallery. I majored in geography, so in-depth expertise in art is not my forte. Instead, I know better than anyone that creating an environment in which many experts can work together is important, and I am searching for various programs to complement it. I was greatly inspired by Haegue Yang's_Series of Vulnerable Arrangements_ in 2010. In order to curate exhibitions that can influence people positively, we must quickly seek transformation from the perspective of the audience.
---
Q. Galleries can be "experimental" in choosing artworks, which is internal, but this can also be exhibited externally through the spatial strategy regarding display. For example, artworks may be understood differently depending on the context in which they are presented, even if they are both paintings. Creating that differentiation is the competence of the gallery. LACMA's exhibition of Agnes Martin's work, which was presented without artifical lighting and solely with natural light, for example, has much to suggest.
---
I am clearly aware of the direction we should be going toward, but there is still work to do in terms of how to do it effectively. That is why we are open to collaboration with external partners. Thankfully, artists are quite satisfied with the exhibition space at LEE & BAE. We must now conduct research through more experimental colalborations so our artists' works can be interpreted from an original perspective.
---
Q. Do you have any major strategies for entering the global art scene?
---
We are currently in communication with art fairs at major culture hubs, including Art Basel Hong Kong. We are more interested in promoting our artists than the gallery, because what people want to see at art fairs are not new galleries, but new artists. Abu Dhabi, which is a big market, is one that LEE & BAE has been focused on for a number of years, and Art Basel Hong Kong is a fair that we are interested in joining. At a time when uncertainty in the global art market exacerbating, we hope to provide our artists with a more stable and sustainable environment by diversifying our portfolio to cover various markets.
---