The history of modern art museums in Korea is a little over half a century long. Beginning with the opening of the National Museum of Modern and Contemporary Art in 1969, numerous similar museums have sprung up. The '80s and '90s saw a boom in corporate-owned museums and cultural foundations; the Korean Art Museum Association, launched in 2005, counts over 100 different member museums today. This article provides an overview of the history and characteristics of Korea's major modern art museums.
The concept of the private art museum began to emerge in the 1980s in Korea, and has led to the exponential expansion of the sector. The Ho-Am Art Museum in Yongin, an older brother to the Samsung-owned Leeum and Plateau museums, opened in 1982, featuring the art collection of Samsung founder Lee Byung-chul, and in 1985 was registered as Korea's first private museum by corporation.
An era defined by rapid economic growth followed with a boom in the creation by conglomerates of art museums and cultural foundations such as the Walkerhill Art Museum, a precursor to today's Art Centre Nabi (Sunkyoung Group, now SK 1984); the Kumho Gallery (Kumho Asiana Group 1989), a precursor to today's Kumho Museum of Art; the Hanlim Gallery, a precursor to today's Daelim Museum (Daelim Industries 1993); Sungkok Art Museum (Ssangyong Group 1995); and the Art Sonje Centre (Daewoo Group,1998). Some of these powerful family conglomerates, known informally as "Chaebols" were offered government incentives in return for which they were expected to patronise the arts and culture for the promotion of Korean identity.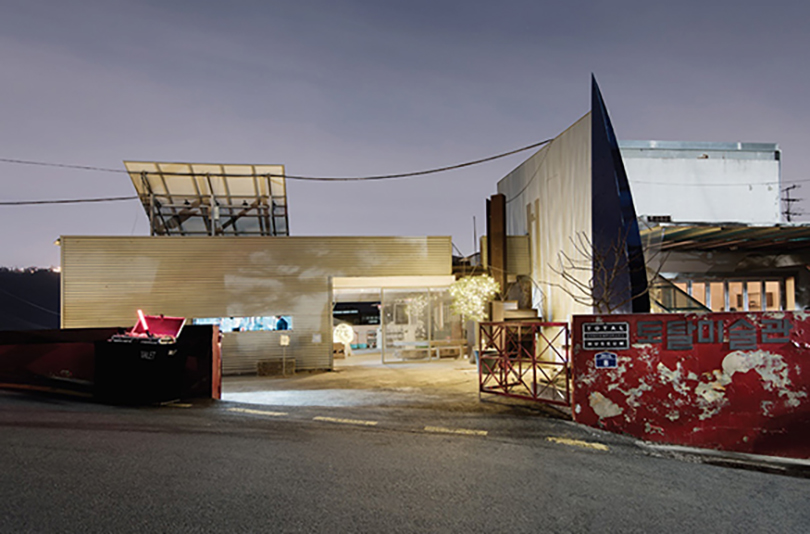 Currently, major corporations looking to boost their public profile while also contributing to the community, have found that the management of art museums is a sound strategy. The responsibility for directing these corporate-run art museums appears to often fall on the wives of company presidents, to the extent that having the "first lady" of a conglomerate serving as a museum director has become a popular stereotype.
Naturally, there are those who view this trend in a negative light, questioning whether the cultural foundations and art museums run by large corporations can truly make decisions as genuine patrons of the arts. Regardless of how they are seen, over the past 30 years corporate-owned private art museums, backed by solid finances, have brought Korean art gallery culture to another level. Moreover, these institutions have become an influential force in the Korean art world, second only to national art museums.
Korea's unrivalled private art museum is Leeum, Samsung Museum of Art, which celebrated its tenth anniversary last year. Opened in October 2004, the Hannam-dong structure was designed by world-class architects Mario Botta, Jean Nouvel, and Rem Koolhaas. The large-scale art museum features ancient artwork and national treasures, as well as permanent and special exhibitions of modern and contemporary works from both Korea and abroad.
Following in the footsteps of the Ho-Am Art Museum, which specialises in historical artifacts, and Plateau (opened in 1999, formerly known as the Rodin Gallery), which features contemporary art, Leeum is the Samsung Foundation of Culture's third museum and its most ambitious museum project. After its opening, other Korean conglomerates began to seek out famous architects, presumably hoping to replicate Samsung's success. Of particular note are the museums from Japanese architect Tadao Ando, a visionary who not only received considerable praise in Korea after the launch of his Naoshima project but also went on to simultaneously design Museum SAN (2013) in Wonju, Gangwon Province, for the Hansol Group; and the Bonte Museum (2012) on Jeju Island for the Hyundai Group family.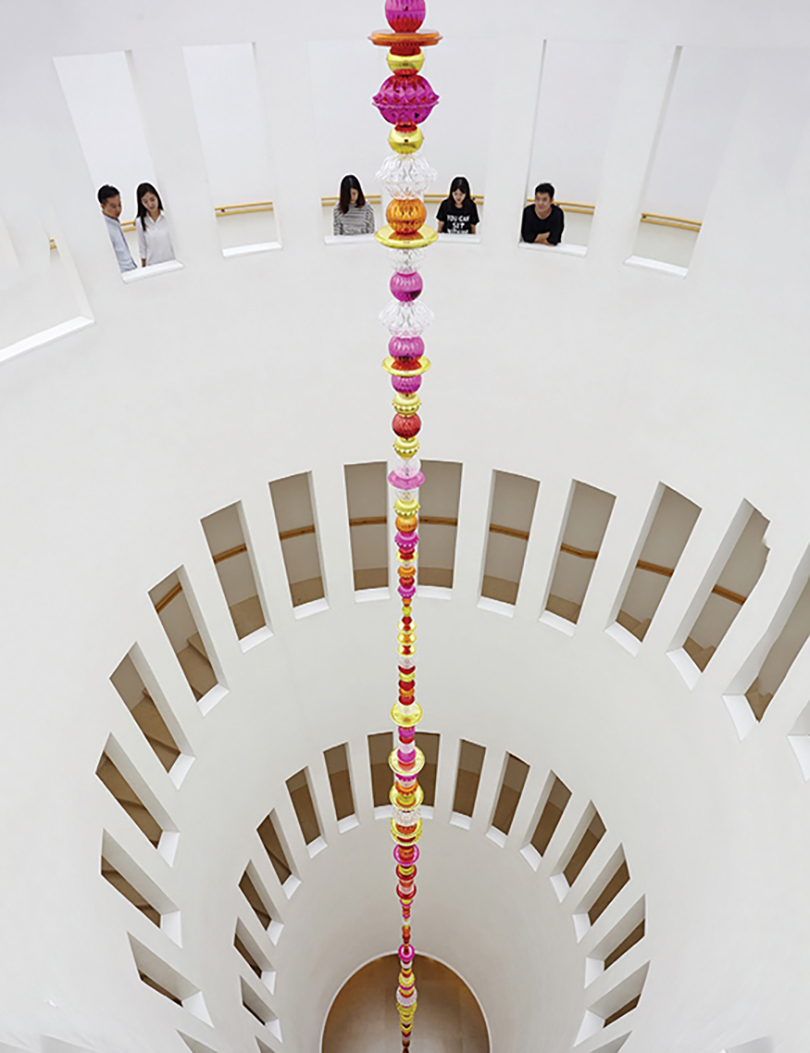 While the union of globalisation and capital will almost always yield extravagant results, there are also art museums that have led in the curation of significant works of art and have been influential for a long time, such as the Artsonje Centre. This museum is directed by Daewoo Group chairman Kim Woo-jung's daughter Sunjung Kim, backed by a unique network and spurred on by her drive. It is worth noting that several conglomerate-backed private museums have established themselves as specialists in specific genres of art or are curating their content in ways that emphasise the company's unique identity. For example, Hanmi Photography Museum (2003) and Hanmi Pharmaceuticals, while Walkerhill Art Museum, following Korea's 1990s media art trend, rebranded itself as a media art venue under a new name, Art Centre Nabi.
In keeping with its identity, the cosmetics company Coreana houses a permanent cosmetics exhibition on the same site as its sister institution the Coreana Museum of Art which shows new exhibitions of contemporary art. Hansol Group, a conglomerate with roots in the paper industry, owns and operates Museum SAN, which exhibits paper-related artifacts and artworks as well as having a lithograph workshop and a special space for works of art by James Turrell. Private art museums have begun to establish programs that benefit the region's wider artistic community through offering support in a variety of forms, including fostering new talent and sponsoring industry-wide awards. They have also sought to organise an array of educational initiatives, such as a curatorial internship program and art courses for the general public.
The alumni of Leeum's biennial exhibition Art Spectrum, which shows new artists, have gained acclaim as Korean contemporary artists while the Samsung Foundation of Culture continues to offer artist residencies in Paris to artists selected through an open entry system. Chemical company OCI's OCI Art Museum (2010) runs OCI Young Creatives, a program designed to support up-and-coming artists both domestically and abroad, as well as offering studio space. Songeun Art Space (2010, Samtan Corp.) and Ilwoo Space (Hanjin Group's Ilwoo Foundation) offer the Songeun Art Prize and the Ilwoo Photography Prize respectively, and Sungkok Art Museum opted to establish a curatorial intern program, an initiative that became a staple educational offering of major museum institutions across the country. It offered internships to up-and-coming curators seeking a chance to hold their own planned exhibitions each year, making it a highly coveted program for students of art history and theory.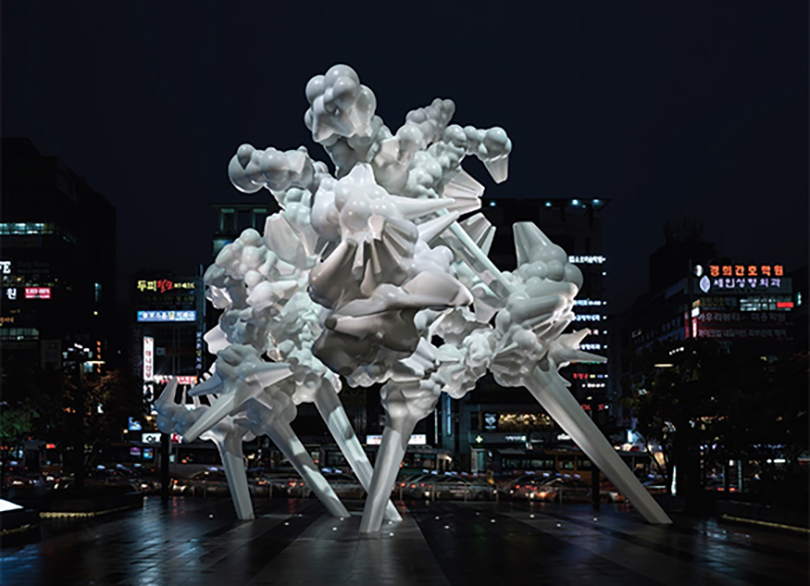 Compared to their corporate-owned counterparts, there are relatively few private art museums run by individuals, although they do exist. The first was the innovative Total Outdoor Art Museum owned by the architect Shin Gyu Moon and his wife Noh Joon-eui, which opened in 1984 in Jangheung. Eight years later, with the opening of the Total Art Museum run by director Noh Joon-eui, uniquely placed museum has supported an adventurous experimental program high up in Pyeongchang-dong, one of the rocky mountain suburbs which surround Seoul. Insa-dong's Savina Gallery opened in 1996, registering itself as Savina Art Museum in 2002 and remains active today. The Korean Art Museum Association, the linchpin for these various museums established in 2005, now has over 100 member institutions. The establishment of the association unofficially green-lit the approval for various forms of support for the management of private art museums, giving rise to a variety of resources such as Museum Week, and the proliferation of internships or docent programs. Moreover, since 2011, the Korean Art Museum Association has overseen and managed the Korean Artist Project, a project sponsored by the Ministry of Culture, Sports and Tourism, that aims to create a digital archive of Korean contemporary art.
Though comparatively new to the scene, Arario Gallery and Museum has made a name for itself with its ambitious management and expansion. At its inception in 2002, the space first attracted attention by installing a gallery building and sculpture plaza in downtown Cheonan, as well as for its large-scale collections of yBa (Young British Artists) such as Damien Hirst and Marc Quinn. A mid-sized corporation, Arario Group's Kim Chang-il is a known "big collector" who regularly appears on Art News' list of top 100 art collectors, as well as being an artist himself, working under the name Ci Kim. Most notably, last year, he bought the heritage Space Group building, the quirky, many-levelled low-ceilinged former premises of an architectural firm in Seoul's Wonseo-dong neighbourhood, renaming it Arario's Museum in Space, and keeping the building almost completely unchanged. He also opened four new museums in Jeju (Tapdong Cinema and Bike Shop, Dongmun Motel I and II), reshaping the art scene with a sharp business acumen.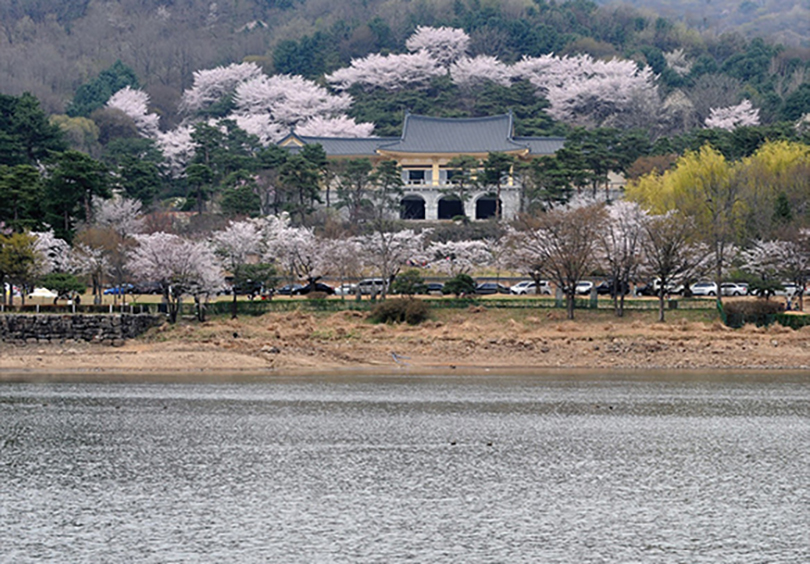 It is interesting to note that it was private art galleries which first introduced contemporary art to the public. The first of these in 1956, Bando Gallery, preceded even the opening of the National Museum of Modern and Contemporary Art in 1969. Gallery Hyundai, initiated by Park Myung-ja (who previously worked at the now-defunct Bando Gallery, a port-of-call for Korea's modern painters) is still a major force in the scene. Kukje Gallery, which opened in 1982, relies on its extensive overseas network to assist Korean artists to branch out internationally. Gallery Hyundai chairwoman Park Myung-ja and Kukje Gallery's Lee Hyun-sook are regarded as the two most influential female figures in the Korean art world, after Leeum's Hong Ra-hee. Other noteworthy galleries include representatives from PKM Gallery, Hakgojae Gallery, Pyo Gallery and the Gana Art Centre.
Private galleries arguably wield a greater influence on the local art scene in Korea than private art museums but currently even more conglomerate-backed art museums are in the works. Daelim Museum is opening a new venue called D Museum in Hannam-dong, and Amore Pacific Art Museum is scheduled to open its doors in Yongsan in 2017. Korea's private art museums are, without a doubt, an industry in the making.
※ This article is published as part of a collaboration between Artlink magazine and Korean Arts Management Service. It first appeared in Artlink's special bilingual issue KOREA contemporary art now,V.35:4, Dec. 2015 for which KAMS provided advisory and translation services. Copyright the author and Artlink.