Features / Report
Preview of 2017 Biennales in Korea : Seoul Biennale of Architecture and Urbanism, Gwangju Design Biennale, Busan Sea Art Festival, Jeju Biennale
posted 31 Aug 2017
Several biennales will open in Korea in September. This year will feature the internationally known Gwangju Biennale and Media City Seoul, and though the bi-annual Busan Biennale will not open this year, other biennales attracting interest and encompassing a variety of fields including architecture, design and public arts are scheduled. Gwangju Design Biennale (9.8–10.23) and the Busan Sea Art Festival (9.16–10.15) will mark their seventh anniversaries this year, and making their debuts are Seoul Biennale of Architecture and Urbanism (9.2–11.5) and Jeju Biennale (9.2–12.3). These exhibition festivals will serve as an international arena of discourse on design and architecture and public art events dealing with current events and cultural heritage, and the topics and content of each biennale will be covered in advance.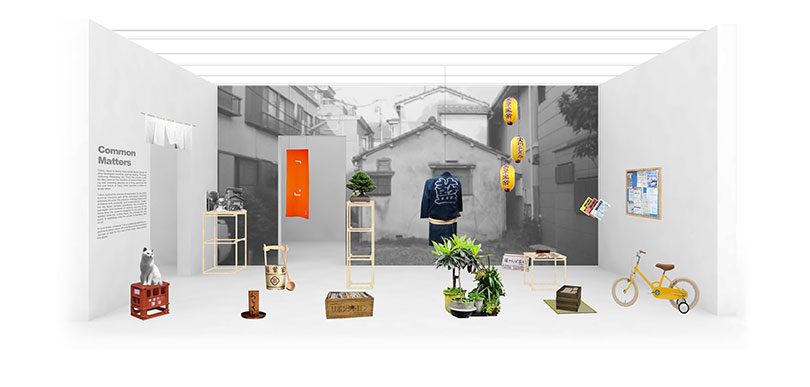 2017 Seoul Biennale of Architecture and Urbanism: Imminent Commons
• Invited Executive Director : Bae Hyung-min, Professor of University of Seoul, Korea, & Alejandro Zaera-Polo, Professor of Princeton University, U.S.
• Event Period : Sept. 2 (Sat.)–Nov. 5 (Sun.), 2017
• Venues : Donuimun Museum Village, DDP, and Seoul's historical and industrial sites (Euljiro, Seun Arcade, Changsin-dong)
• Attendees : 16,200 visitors representing over 120 organizations worldwide including 50 cities (e.g., New York, London and Shanghai), 40 universities (e.g., MIT, Keio University and Royal College of Art, UK)
• Key Programs : Theme exhibition "Nine Kinds of Sharing," city exhibition "City of Commune," on-site projects "Production Cities," "Food Cities," "Smart Walking Cities" and other civic participation programs
• Main Events : Opening Forum of 2017 Seoul Biennale 1, 11 a.m., Sept. 1 (Fri), DDP Sharing Hall
• Admission : Main exhibition—Adult KRW 9,000 / Youth KRW 6,000 / Child KRW 5,000
※ Free admission on opening day, Sept. 2 (Sat.)
• Official homepage : http://seoulbiennale.org/en/
The first Seoul Biennale of Architecture and Urbanism (Seoul Biennale) opens Sept. 2 with the theme "Imminent Commons." This is Korea's first international academic exhibition with the theme of the city and architecture.
With 300 exhibition and interactive programs, this year's show proposes the shared city as a method to solve urban problems faced by cities around the world. The main exhibition "Nine Commons" is the first to have Donuimun Museum Village as the venue for the Seoul Biennale. It suggests solutions to urban problems through four shared resources—air, water, fire and land—and five sharing methods—creating, sensing, moving, rewriting and communicating.
In addition, >City Exhibition< introduces public projects of 50 cities including New York, London, Vienna, San Francisco, Shanghai and Pyongyang at Dongdaemun Design Plaza (DDP). Following the theme "Changes in Urban Space and Housing Culture in Pyongyang," an exhibition will present a model apartment unit in Pyongyang of 35m2 created with consulting from the advisory committee. The model will be decorated with used items from North Korea, so visitors can see what an apartment in Pyongyang looks like.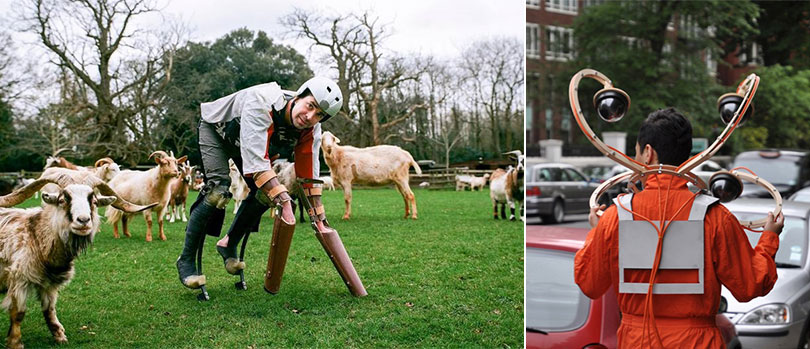 2017 Gwangju Design Biennale: Futures
• Executive Director: Chang Donghun, SADI Director
• Event Period: Sept. 8 (Fri.)–Oct. 23 (Mon.), 2017
• Venues: Gwangju Biennale Exhibition Hall, Gwangju Museum of Art, Asia Culture Center
• Attendees: from 30 participating countries, 370 designers, 300 companies
• Key programs: four main and three special exhibitions, symbolic sculptures, international academic events, business lounges, venture mining festivals
• Main events: Opening Symposium of 2017 Gwangju Design Biennale - 13:00–17:30, Sept. 8 (Fri.), Asia Culture Center Conference Hall
• Admission: General KRW 10,000 / Youth KRW 5,000 / Child KRW 3,000
• Official homepage: http://www.gdb.or.kr/web/eng/inc/main.asp
The internationally acclaimed Gwangju Design Biennale will begin Sept. 8 at Gwangju Biennale Exhibition Hall, Gwangju Museum of Art and Asia Culture Center. With the theme "Futures," the seventh edition of the annual expo focuses on design's role and value in the age of the Fourth Industrial Revolution. Focus will also go on the performance of industrialization by connecting Gwangju's specialties like eco-friendly vehicles, new energy and cultural content to the Fourth Industrial Revolution. Along with the theme, international and special exhibitions, this year's show will have projects such as a design fair-inspired industry exhibition, buyer invitations, real-life improvement, international academic event and civic participation program.
The main theme exhibition will be featuring artworks on "new technology + future industry" and lifestyle as a design thinking process and its output. A design that can empathize, share and care as well as being eco-friendly and sustainable at the same time will be introduced. In the "Old Future," one of the sections in the main exhibition, Kim Sang Kyu, professor of Seoul National University of Science and Technology, and Lee Young Joon, professor of Kaywon University of Art & Design, will participated as curators to spread the dream and imagination of the future that reflect trends like space development, utopia and revolution. And in the section "Asia the Future," designers, companies and organizations from 10 Asian countries will show identity-based design motifs, resources and design products from each country.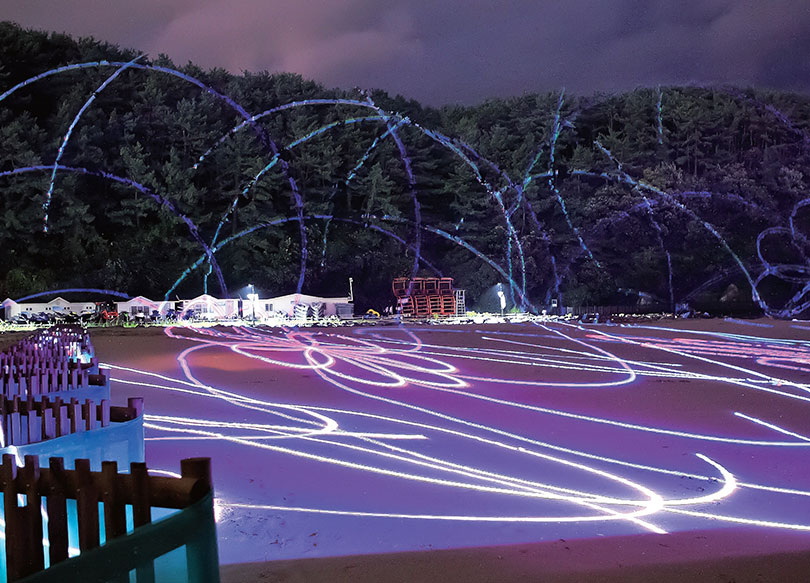 Sea Art Festival 2017: Ars Ludens
• Art Director: Do Taekeun (Professor of College of Design and Arts, Silla University)
• Event period: Sept. 16–Oct. 15, 2017
• Venue: Dadaepo Beach, Busan
• No. of participating artists: 42 (teams) from 11 countries
- Korean artists: Kang Ingu, Kang Hyomyung, Kwon Jungho, Gin Bom, Kim Gehyun, Kim Jaenam, Kim Jinwoo, Kim Taein, Do Youngjun, DM Turtlestone, Park Chanyong, Art-Brother, Ahn Chihong, Lee Keesoo, Lee Sangwon, Jeong Taekseong, Jung Hyeryun, Choi Sungchul, Hong Wonchul, SAYA
- Artists from abroad: Dong Shubing, Lieyi Shen, Michel Duport, VALERY PASCAL HAUDRESSY, Boonkerd Srisukha, Shane Bradford, Subodh Kerkar, Sui Li, Erica Lai, OHASHI Hiroshi_HA Myung-goo, Joe Neill, Paul Schwer, PERBOS, Felix Albert Bacolor, Hiroyuki Shinohara
•Admission: Adult KRW 12,000 / Youth KRW 6,000 / Child KRW 4,000
• Official homepage: http://www.busanbiennale.org/english/sub02/01_2015.php
Korea's largest port city hosts the Busan Biennale every odd year and the Sea Art Festival is held every even year. Organized by the Busan Biennale Organization Committee, the Sea Art Festival marks its 30th anniversary this year in focusing on nature and the environment. The event is considered a unique cultural asset of Busan and a public art festival for residents. Each session has many people visiting the festival to see outdoor sculpture artworks installed with the beautiful sea of Busan as a backdrop.
Dadaepo Beach will host this year's Sea Art Festival, as it did in 2015. This year's theme is "Fun contemporary art," which will be assisted by adding amusement to art to stress that contemporary art is not difficult to understand. More than 42 artworks to be exhibited are focused on amusement. Among the academic programs scheduled, "Academic Symposium" will have experts as guest lecturers in a discourse on amusing art, "Artist Talk" will allow visitors to interact with exhibiting artists and the "Open Seminar" will be streamed online in real time. In addition, "Art Mate" and other education programs will bring exhibiting artists and visitors together.
Jeju Biennale 2017: Tourism
• Art Director: Kim Jiyeon
• Event Period: Sept. 2–Dec. 3, 2017
• Venues: Jeju Museum of Art, Jeju Museum of Contemporary Art, Old downtown of Jeju City, Old downtown of City Center, Alddreu Airfield, and vicinity
• No. of participating artists: about 70 (teams)
- Korean artists (36 teams): artists from Jeju - 17, artists from other regions - 19
Kang Moonseok, Kang Youngmin, Kang Taehwan, Ko Sungwook, Gu Bonju, Kim Misuk, Kim Baekki, Kim Oksun, Kim Yousun, Kim Taekhwa, Kim Haegon, Listen to the City, Seems like Community, Joon Y. Mun , Vice Versa Design Studio, Park Juae, Area Park, Bu Jihyun, Seo Sungbong, Yang Bangean, Yang Jazoo, Ok Jungho, IVAAIU, Lee Wonho, Lee Jiyu, Lim Kyuingsup, Jaejudojoa, Jang Reesuok, Jeon Jongcheol, Jeong Yeondoo, Jeoung Jaechoul, Choiko Team (Choi Changhoon, Ko Yunsik), Choi Pyunggon, Ha Seokhong & Han Jaejoon, Hong Buhm, Hong Jinhwon
- Project (10 teams)
Modern Sightseeing Archive, DMZ Project, Weltformat, 43518/AMMA, Seongbuk Art Commons (Cooperative Art Plug + Seongbuk Cultural Foundation), IAa Project, Jeju Olle Archive, Landscape Project, Mt. Jiri Project, Halla Salon
• Admission: Adult KRW 8,000 / Youth and military KRW 5,000 / Child KRW3,000
• Official homepage: http://www.jejubiennale.com/index.php
The inaugural Jeju Biennale will run Sept. 2 to Dec. 3 at Jeju Museum of Art, Jeju Museum of Contemporary Art, Jeju City Center, Seogwipo City Center, Altair Airport and vicinity.
This year's theme of "tourism" has the objective of finding the point of criticism and reflection the event should have on Jeju Island. As the island is rapidly changing thanks to tourism, this show will look at the global issue of touristification (derived by combining the terms "tourism" and "gentrification") from the perspective of contemporary art and provide solutions.
The main objective of the Jeju Biennale is producing a Jeju-focused biennale model, that covers international discourse yet conducts practical intervention in current issues of the region. The so-called Tamra Discussion will share the island's current issues to gather agenda items and build an archive of them for the biennale to deal with. The vision is to make the Biennale a forum for the discovery of the forms of contemporaneity created in the interface between the cultural heritage of Jeju Island and culture and the arts.