People / Interview
A conversation with Mami Kataoka, Artistic director of the 21st Biennale of Sydney, 2018
posted 08 May 2018
TEXT: Susan Acret in Sydney
IMAGES: Each Artists, Photographers & Venues
---

---
Mami Kataoka. PhotoⒸDaniel Boud.
---
Mami Kataoka has been the chief curator at the Mori Art Museum (MAM) in Tokyo since 2003. Also a writer, lecturer and professor, Kataoka has proven her intimate knowledge for trends within contemporary Asian art, addressing social, cultural and historical themes in the multitude of projects. she has curated in the past decades. Exhibitions curated by her and shown at MAM include 〈Follow Me!〉: Chinese Art at the Threshold of the New Millennium (2005) and 〈Lee Bul: From Me, Belongs to You Only〉(2012). Other notable exhibitions curated by her 〈include: Phantoms of Asia: Contemporary Awakens the Past〉(2012) at the Asian Art Museum, San Francisco; and 〈Ai Weiwei: According to What?〉(2012) at the Hirshhorn Museum and Sculpture Garden, Washington DC. Prior to her position at the Mori, Kataoka was chief curator of the Tokyo Opera City Art Gallery. She currently serves as a board member of CIMAM(International Committee for Museums and Collections of Modern Art), a member of the Guggenheim Museum's Asian Art Council and an advisory member for Ullens Center for Contemporary Art in Beijing.
---
In July, Kataoka was appointed as the artistic director of the 21st Biennale of Sydney (2018). I spoke with Kataoka about her plans for the event.
---
Q You have recently been appointed artistic director of the 21st Biennale of Sydney (BoS). What is your vision for this edition of the Biennale?
---
A It is such an honour to be appointed artistic director of the 21st Biennale of Sydney [to be held] in 2018, and especially to be the first artistic director from Asia since the Biennale's inauguration in 1973. This means a lot to me and hopefully to the region. The Biennale of Sydney was the first event of its kind to be established in the Asia-Pacific region and I am especially interested in the role that it has played in bringing international contemporary art, artists and art curators to Australia for more than 40 years and how it has engaged with (and been influenced by and also influenced) the Asia-Pacific region. Biennales were not so common in the early 1970s and the phenomenon really exploded in the 1990s. I feel one needs to ask, what role can a biennale have in 2018? How do these events function now that contemporary art is so available in dedicated art spaces and galleries and online? As artistic director I am interested to test the Biennale's significance given the growing understanding of multiple modernities: the many socio-political contexts and accelerated complexities found in the world today.
---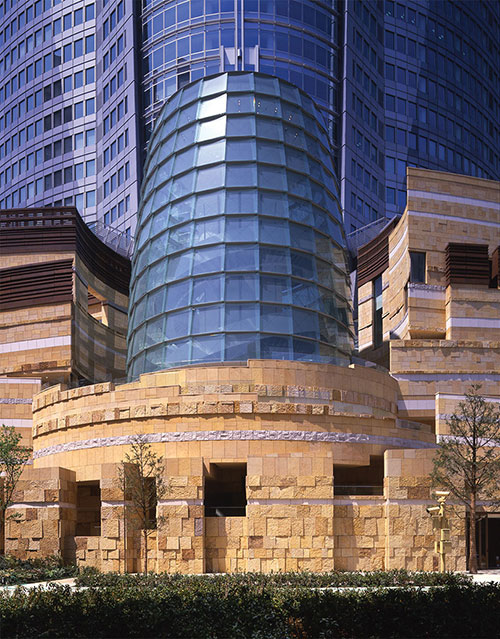 Mori Art Museum, Museum Cone. Courtesy Mori Art Museum, Tokyo.
---
Q How does this vision fit with your larger, enduring concerns and preoccupations?
---
A I am still formulating my ideas and shaping my thinking for the 21st edition. It is significant that this edition marks a coming of age—a moment to reflect on past iterations, to consider what a biennale might be and what a future might be. Like all exhibition makers, I have particular preoccupations, and some of these will undoubtedly influence my approach. However, the biennale model does offer an opportunity to think on a grand scale and explore artists and their practices differently from a museum-based standpoint.
---
Q You worked with Stephanie Rosenthal, artistic director of the 20th Biennale of Sydney 2016, as one of her 13 international advisers on that edition. You must feel like you have some solid foundations for this Biennale, through knowing the city and being on the ground for the previous Biennale?
---
A I was so delighted to be part of the 20th Biennale and to support Stephanie Rosenthal in my capacity as a curatorial attaché. It provided wonderful opportunities to meet artists and peers in Sydney and Australia. The 20th Biennale was the fourth I have visited. I also visited the 15th Biennale in 2006, curated by Charles Merewether; the 17th edition in 2010, curated by David Elliott; and the 18th Biennale in 2012, curated by Catherine de Zegher and Gerald McMaster. The BoS is well known internationally and I have engaged with many previous directors and artists who have participated. It has a rich history that I am keen to explore more fully.
---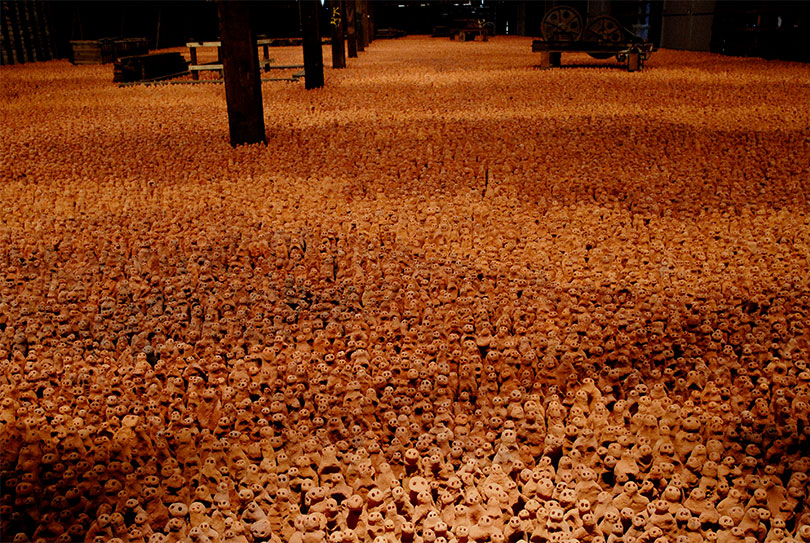 Antony Gormley, 〈Asian Field〉, 2003. Installation view of the 15th Biennale of Sydney at Pier 2,3 PhotoⓒGreg Weight.
---
Click to Read the Full Interview Article on OCULA
: A conversation with Mami Kataoka
---
※ This article was originally published in OCULA on 23 SEP 2016 and reposted under authority of a partnership between KAMS and OCULA.
---