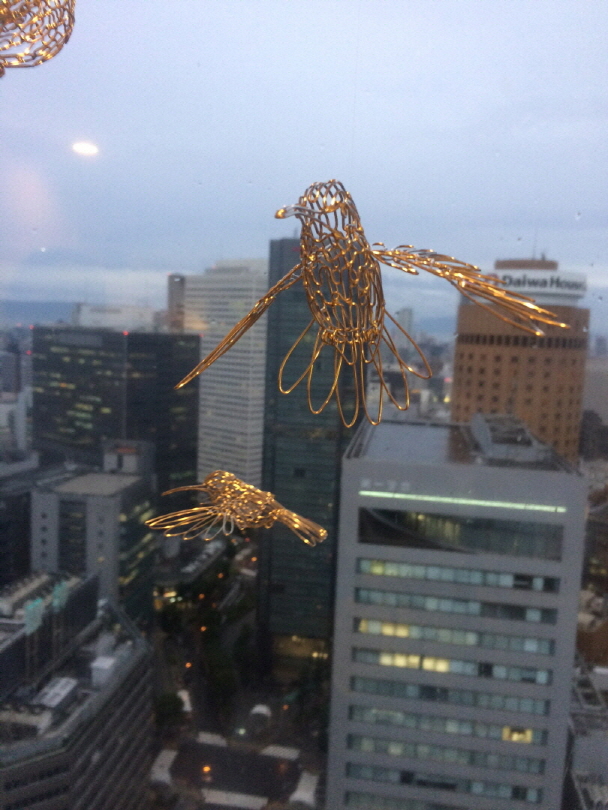 Part of installation in 《Art Osaka 2018》
---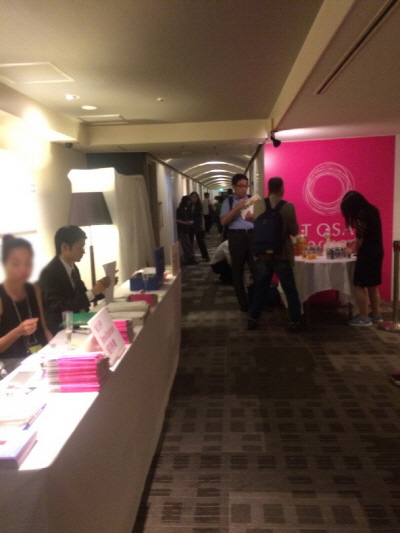 《Art Osaka 2018》 Reception. The Door opened on 6th of July, at Hotel Granvia in Osaka station.
---
《Art Osaka 2018》 marked on 16th edition on the first weekend of July, at Hotel Granvia in the Osaka station complex. It was heavy raining on record weather in Japanese. Still bustling was the fair with Art works settling in the Hotel rooms and it's scaling gigantic Kansai metro scenes over the windows. Every rooms occupied by 54 galleries from mainly Kansai area and also neighboring countires- Korea, Taiwan. 4 galleries are brand new. Plus two Univ.- Kyoto city University of Arts and Osaka University of Arts takes booth with freshly crafted voices. To sum it up, 68 rooms had been into a show place for the fair.
---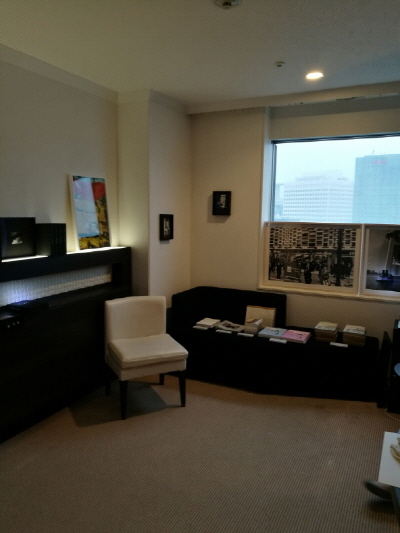 One of gallery rooms in the fair.
---
The summer weekend on the 26th floor of 5 stars hotel, the artworks folks flying colours between skyscrappers greyily mirrorig rain dropping. Rooms are cozy and tightly packed like any other Japanese housing space, in general ― a bit of tiny rooms, in comparison to other luxury space abroad, those temporary sheltering units mimic white cube. Even it doesn't seem a showcase on fair. As if it pretends amenity service from higly valued Bed and Breakfast, Presentations are on beds, baths, desks, and windows behind bird-eye view city. Literllay Arts are at home for the time being. Obviously it offs the white cube- context without any annoying critics. Rather it simply presents what there shall be, even there is no symton to shy away any mind-boggling modernism issue: how to install and what kind of materials to be approved in art ground on its own terms.
---
The way of structures occasionally guide our route and ways to behave,again in this time, too. All visitors get through the doors like visitors of someones' place. Only 6-7 persons intake possible in each rooms, like one to one visit, it had been very private engagement between sellers and viewers. Mostly questions are welcomed and photos are permitted. Hearing often "Dozo"-meaning 'make yourself at home,'- the welcoming air is set in this transit cozy space; good initery for art works. They are doomed to be handed over from galleries to collectors. Before anchoring the last phase, they are on tour on the top layer of the megacity's vertical place.
---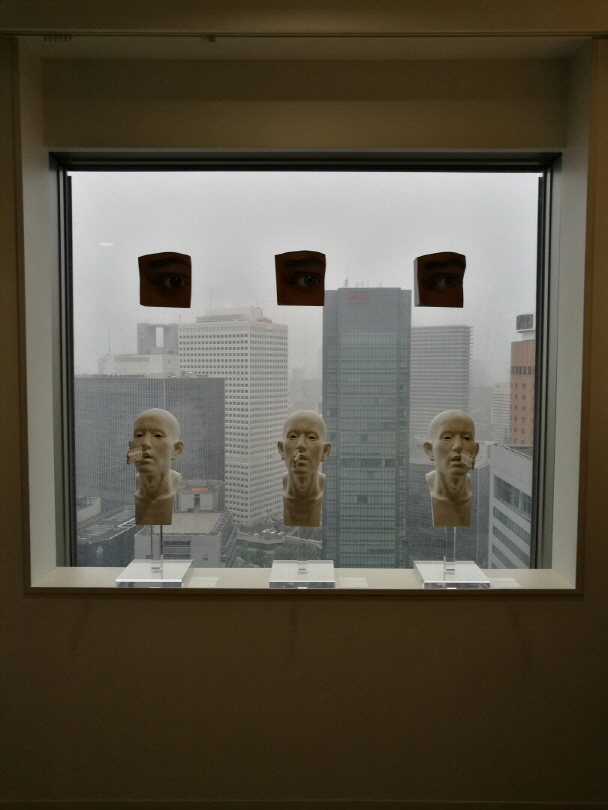 Ichitaka Kamiji, 〈Green eye〉, 2018. 53x20x38cm ⒸArtist ⒸGallery Kogure
---
In this year, 《U-35》 is section- for only under 35: entry permission would be uncountable valuable asset, ages as well as freshness. Plus, 《Exhibition Plus》 arrays 'Solo exhibitions' from participating galleries. Also audiences participation had been a type of voting for 'Best Presentation' among galleries.
---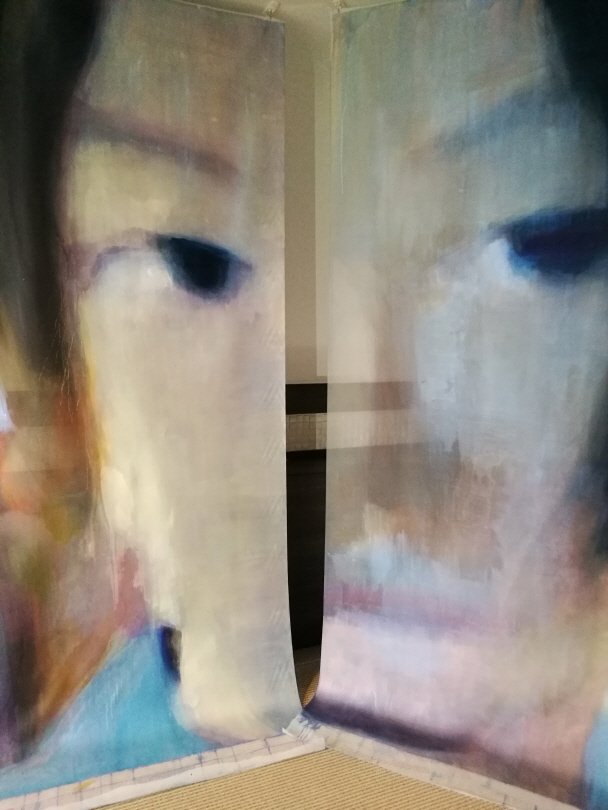 Momoko Yoshida, 〈first "I.U"〉, 2018. acrylic on canvas ⒸArtist. Part of presentation in KCUA Transmit program 2018:Art Osaka version.
---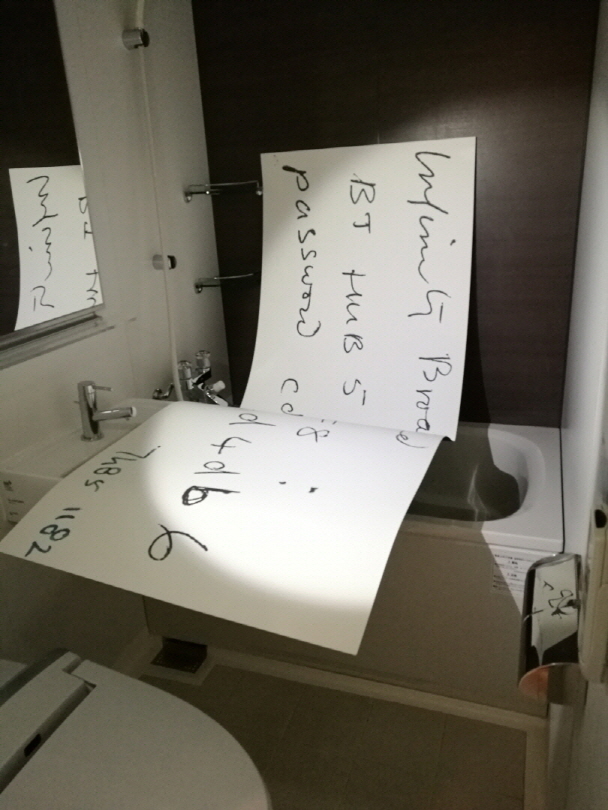 Part of presentation in KCUA Transmit program 2018:Art Osaka version
---
The tightly compacted cozy and well-serviced areas for itineries would make all space warm-greeting place as like hotel industry's pursuits. Low-ceiling and softened ligting would join the warm airing. Even it is named a market, definitely, no gainsaying, it hide out its own identity on capitalim. Rather it seems the fair wearing a mask in fringe looking.
---
More, the impressive thing is there are many young artists such as Kyoto City Art Univ. with a project called "KCUA transmit program 2018: ART OSAKA version." And, as brand-new foreign from Korea, Keumsan gallery, AP gallery, Gallery Godo, and Gallery Silla made a visit, too.
---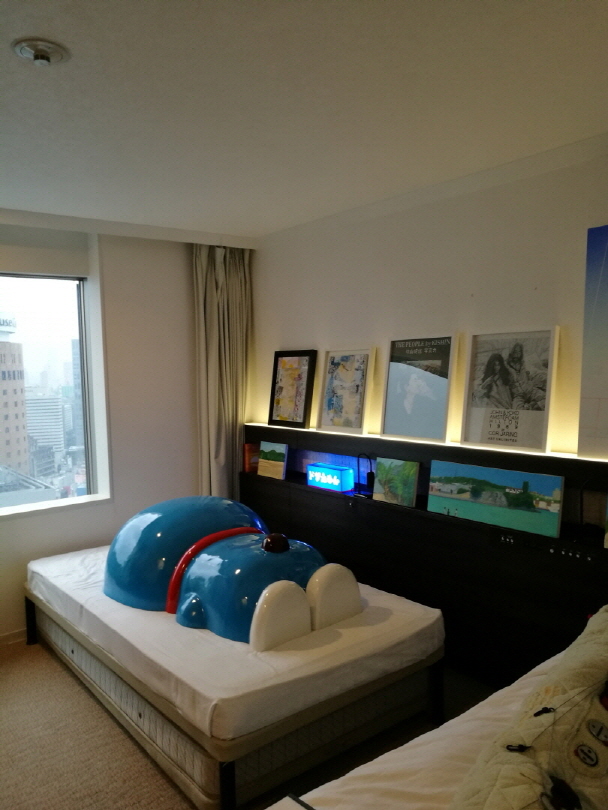 Eitoeiko gallery's Presentation. The figure in centre of photo is Okamoto Mitsuhiro's 〈Dozaemon〉, 2017. Mixedmedia(Urethane paint on FRP) ⓒartist ⓒeitoeiko gallery
---
Whether the Art works picked for shopper or merticously curated, the line-up would be under sovereigny of each participators. Though,there are celled doctrine for each rooms, it sees the very rare artists line-up unseen before, such as Eitoeiko gallery's Korean-japanese Artists names; Lee JongOk, Chong Ri Ae, and Jong YuGyong. Hardly to have an oppotunity to find out Korea-Japanese in mainstream Japan, more sore reality in art world. The gallery's artists shows a dilema Eureka-familiarity unfound so far: very new and rare ways of art works styles. the Artro had a short interview with eitoeiko gallery director Ei Kibukawa, and asks why and how to curate them(section blowed in this article).
---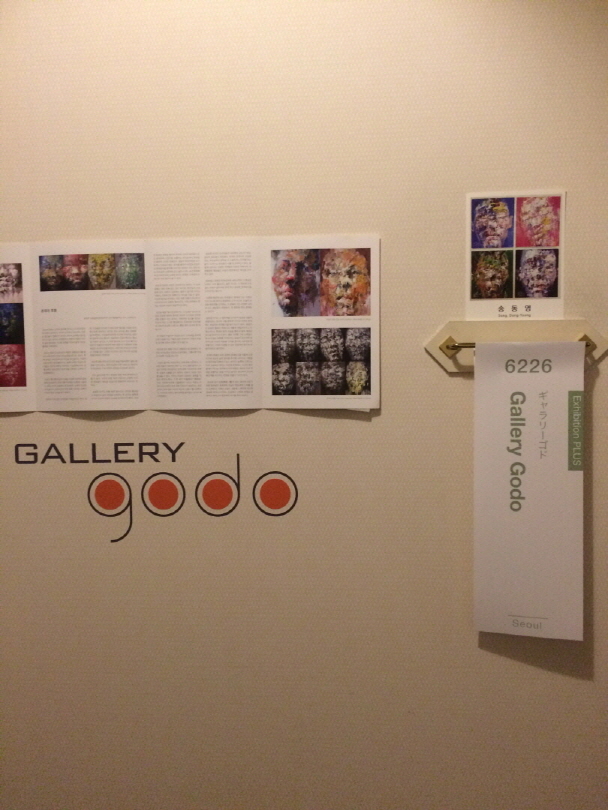 One participantant from Korea, Gallery Godo, and its front of the show room.
---
Some years before entry to two decades anniversary, Art Osaka is long enough to have its own track compared to other art events in Japan. This time again it proves how to - succulently presentated within space given in the live city, inclusively good new ideas in art and freshly picked art works unseen anywhere before. Based on the kansai megalopolis, this market updated every year, and it would be more than welcomimg thing not only to watch out what happens but also to see the new stage for hidden artists, even it is a bit strayed out art argue in whitecube ground.
---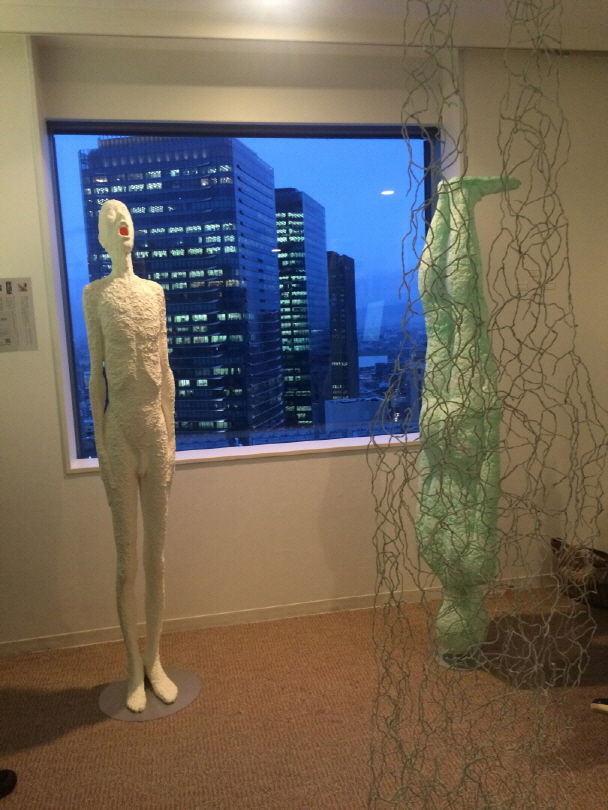 Hajime Imamura, 〈akeru HITO〉, 2015. Polyester resin, stainless steel, 170x35x45cm. A room for Gallery Nomart ⒸArtist ⒸGallery Nomart
---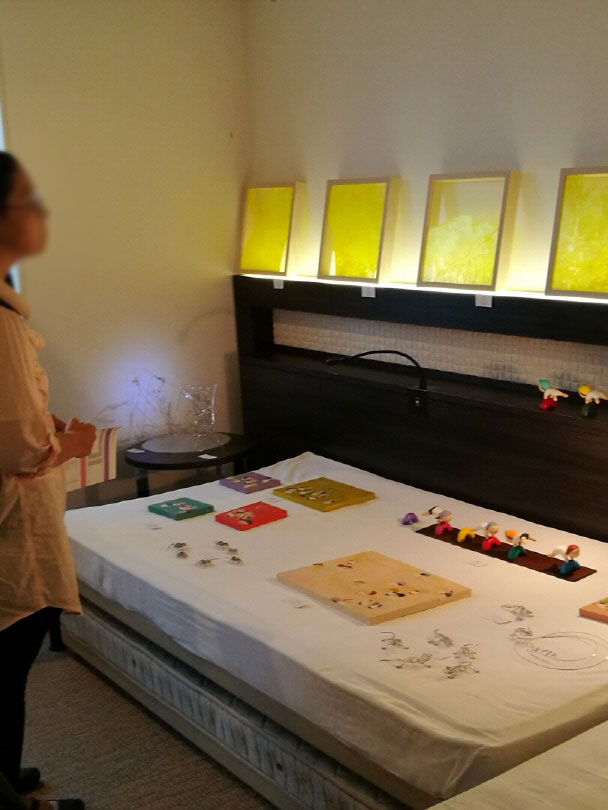 An audience in a hotel room converted Art ground.
---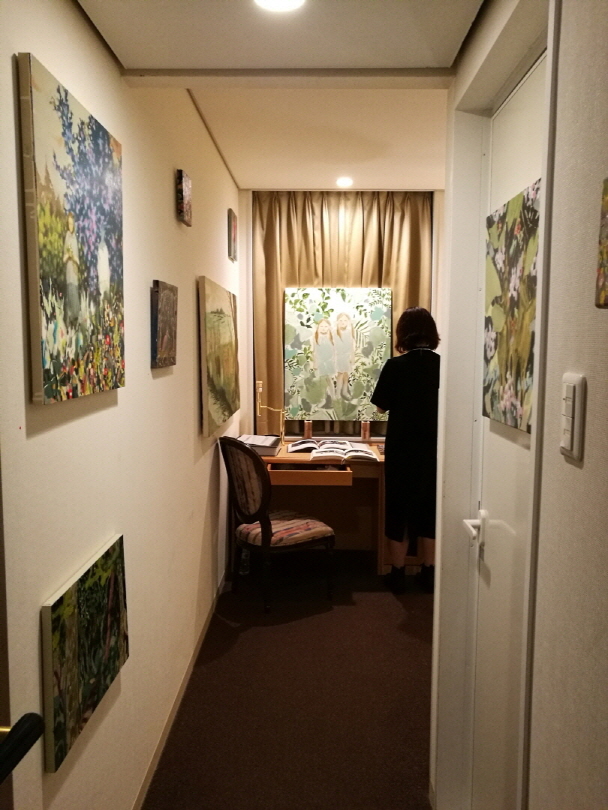 A room for Mori Yu Gallery. All oil-drawings are done by Sakae Ozawa.
---
Interview with a Participantant Gallery
"Korean-Japanese Artists yet to be accepted in main stream. My gallery is trying to get them in Art ground in Japan."
---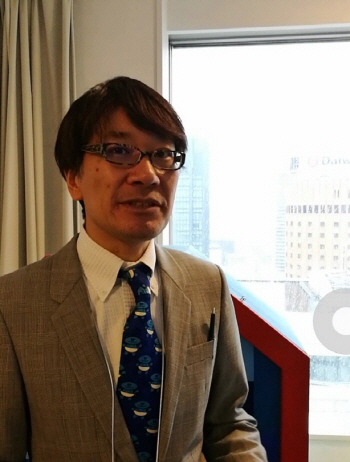 Ei Kibukawa(Director, Eitoeiko Gallery)
---
Q(The Artro): It is very new to see Korean-Japanese artist's name in Japanese art houses. How do you curate this line-up?
---
A(Ei Kibukawa): Korean-Japanese are on very complicated contexts in Japan. It's very common feeling to them with a bit of negative perspective. So Many of them had been in difficulty to find out
to present their art works. Such as the case of artist jung yu kyung, they couldn't make exhibitions. Because no galleries accept them in Japan, no way to present their works in Japan.
I heard about their time in challege, then collaborated together.
---
Q: The negative perspective, is it crucially affect Korean Japanese to work as artists in main ground?
---
A: Yes. Josen daigaku(Korean schooling in Japan) is a bit of diifferent compared with other art schooliing in Japan. So their style of painting is boldly differentiated.
---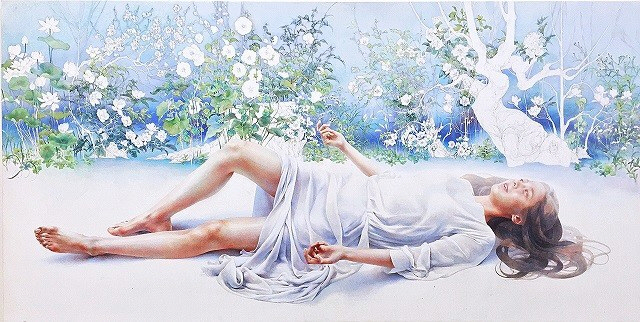 Lee JongOk,〈Ophelia〉,2014. 92x182cm ⓒartist ⓒeitoeiko gallery
---
Q: Even their works are very uncommon when it comes to style. It's not like any trending at all at the moment. Rather, It looks like a bit of classical drawing with bold contrast like Norht Korea paintings. whay does the artist choose this kind of style painting?
---
A: Actually she, artist Lee JongOk learn the way to draw by herselves. Meaning that she is not invovled in art schooling. However, her mother is painter and her father is teacher in Josen school(Japanese Korean School.) - Not in formal type of schooling but very family style, again. She is very young and new. she just studied by herself.
---
Q: The figure in Lee JongOk painting, it reminds 'Ophelia' in English icon from Shakesphere. Everythings seems very mixed- some icons from english literature, ways of drawing from sort of classic, the massivley mixed layer is very brand-new thing. why does the artist choose this kind of style painting?
---
a: The model is half in Japanese and German. Actually she is artists' friend. Lee JongOk just draws her own picture. that's the thing to begin and all.
---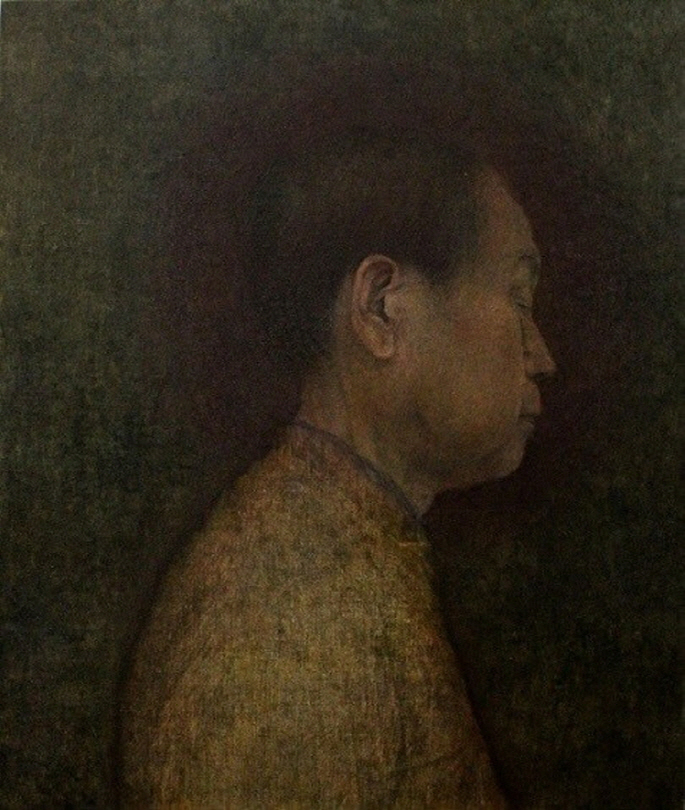 Chong Li Ae,〈Untitled〉, 2016. 65.2x53cm ⓒartist ⓒeitoeiko gallery
---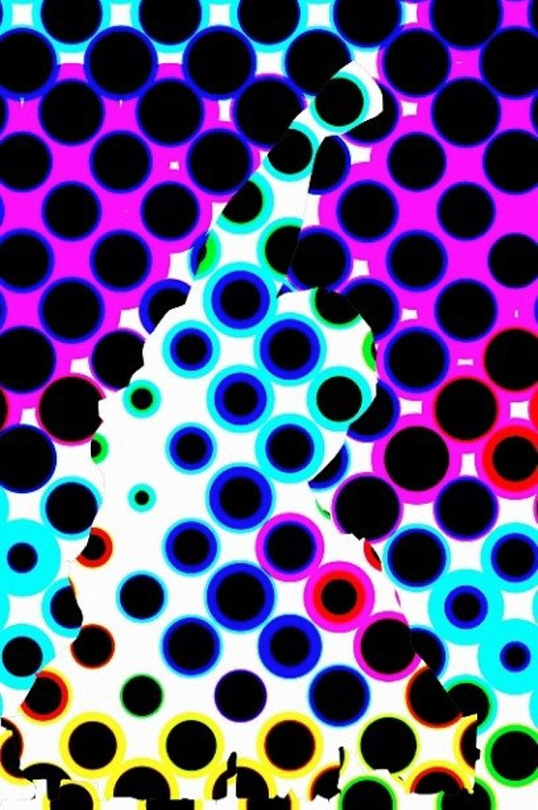 Jong YuGyong,〈try to thoroughly penetration militant work tasks!〉, 2016. 143x109cm ⓒartist ⓒeitoeiko gallery ⓒartist ⓒeitoeiko gallery
---
Q: it's only one gallery to focus these young artists. How about other crticism? It had been mentioned before? there had been some news on Art new website such Tokyo Art beat, irregulary and sometimes it had been featured.
---
A : Yet to be mentioned much. However the view on their works be kept in continuous way. Although it's not been loud, but it has its own way to go, supposedly.
---
---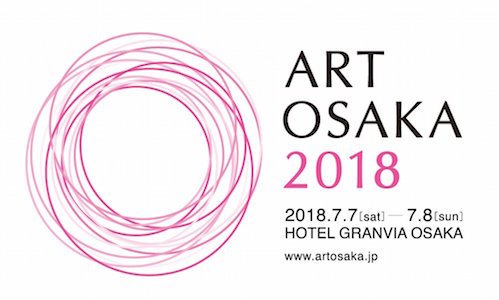 Art Osaka 2018 Poster ⓒArt Osaka