Features / Report
《Art021》 Shanghai Contemporary Art Fair: Opening Up to New Markets
posted 27 Dec 2018
TEXT: Victoria de Arvizu
IMAGES: Courtesy of Art021
---
*Five sections comprised the sixth edition of 《Art021》, which took place at the Shanghai Exhibition Center from November 8 to 11, 2018.
---
With the aim to extend its reach beyond "the Euro-American fabricated geographic networks and canonized narratives", alongside the traditional Main, Approach and Beyond Public Projects sections this year´s visitors could discover Detour, a group of seven galleries coming from China, Mexico, the US and Canada and curated by César García, of 'The Mistake Room' in Los Angeles. The other novelty section wise was the public art program Beyond-Extends, designed to supplement an already existing one by showcasing contemporary art installations in the heart of Shanghai, outside of the exhibition space.
---
《Art021》 has a clear intention in its long-term vision to broaden its focus and bring a truly international exhibition to the Shanghainese public. As a result, the number of galleries from new markets is increasing year after year. The growing interest from Chinese collectors towards Latin American artists is a trend that has been continuously strengthening and that was very apparent in this year´s edition of Art Basel in Hong Kong. At the same time Art021 was open to the public the Rockbund Museum in Shanghai inaugurated La Dépense, a solo exhibition by Belgian born, Mexico resident Francis Alÿs(b.Antwerp, 1959) and the day after, the 12th Shanghai Biennale opened its doors. Curated by MexicanCuauhtémoc Medina, about a third of the showcased works are by Spanish and Latin American artists. Mexican galleries in 《Art021》 included Kurimanzutto in the Main section, Cuauhtémoc Medinapresenting established artists such Gabriel Orozco (b. Veracruz, 1962), Abraham Cruzvillegas (b. Mexico City, 1968) anGabriel Orozcod Damián Ortega (b. Mexico City, 1967); Joségarcía, Mx and Páramo in the Detour section.
---
Parisian gallery Chantal Crousel, founded over 40 years ago, is also one with a strong focus on Latin America. Participating in Westbund at the same time, the booth in 《Art021》 included works by a range of artists. Outside of the Latin American spectrum an astonishing sculpture by Haegue Yang (b. Seoul, 1971) could be admired. Serpent Creature, 2017 in artificial straw and stainless steel belongs to The Intermediates, a series of works ongoing since 2015 that reflect on generating a critical reading of contemporary duality or complexity.
---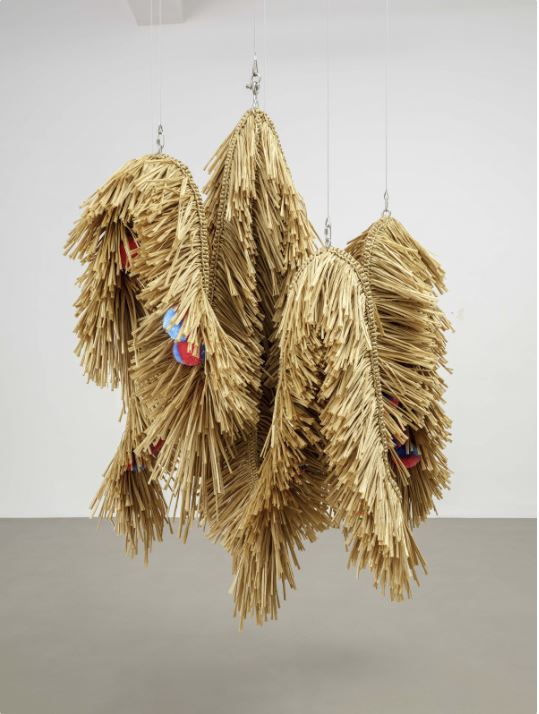 Haegue Yang, 〈The Intermediate – Serpent Creature〉, 2017. Image courtesy of the artist and Galerie Chantal Crousel, Paris
---
Beijing Long March Space, established in the capital's 798 district, presented Cambrian, a solo show by Wang Jianwei (b. Sichuan, 1958) divided in two complementary halves between their booths at Westbund and Art021. In 2014 Wang had a solo exhibition at the Guggenheim New York and this show, untraditionally presented through two art fairs instead of the usual gallery space channel, answers to the artists new direction of work, re-locating our technologically advanced present in its mineral origins in the Paleozoic era, where the Cambrian period belongs.
---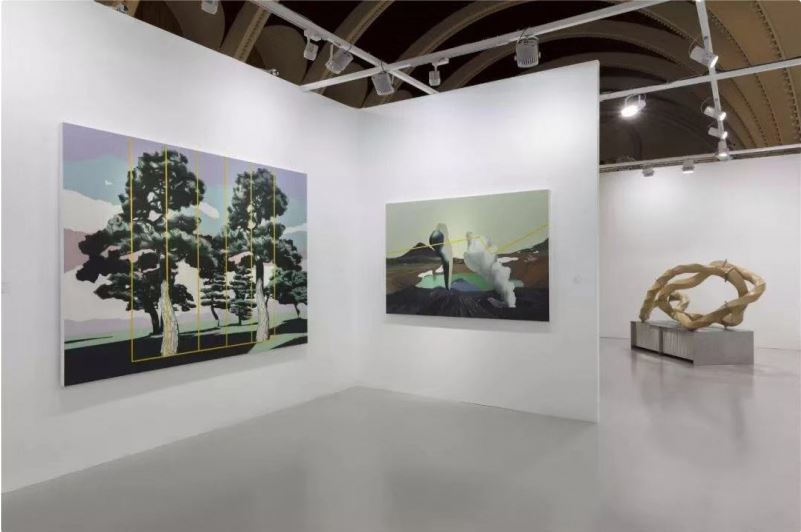 Wang Jianwei, "Cambrian". Art021 booth view, image courtesy of Long March Space
---
Shanghai basedA+ Contemporarypresented, among others, the work of Peng Yihsuan (Taoyuan, 1990). The young artist, who had a solo show at the gallery in 2016, uses marker and whiteboard as a medium for a landscape practice that builds on imagination through monochrome sceneries. Peng's landscapes often reflect on natural disasters, which resonates with the ephemeral character of the drawings and is reinforced by the whiteboard, a support that can be resumed to emptiness when needed and possesses the unique quality to bear any images and texts.
---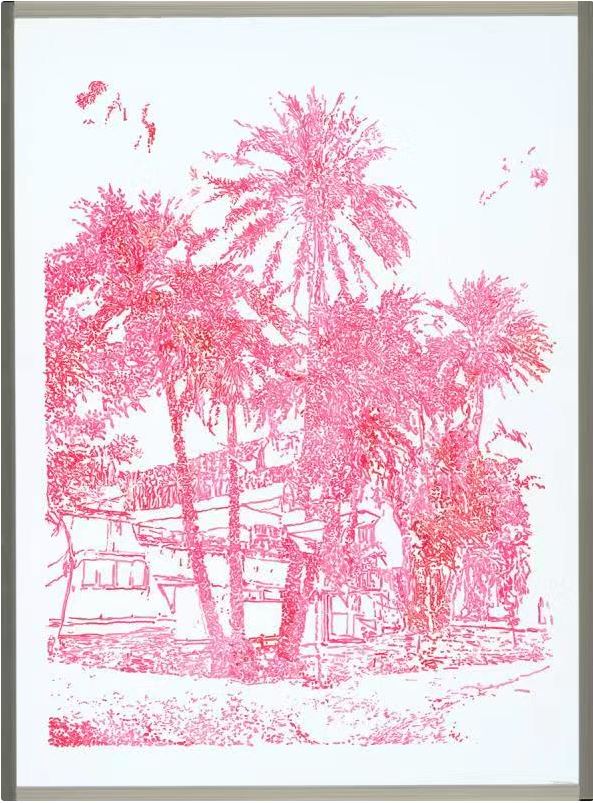 Peng Yihsuan, Scenic Marker 3, Image courtesy of A+ Contemporary
---
Guangzhou´s Vitamin Creative Space presented the third stage of a project by Xu Tan (b. Wuhan, 1957) that was initiated in 2005. Keywords Project explores the questions of what research means in art, how aesthetic awareness exists in research and whether or not artists can become frontline knowledge producers. It uses language, "keywords", as a way to attempt to identify the values that are important to people and through interviews and research tries to define the most important 100 words in the Chinese society. "We think it would be helpful in understanding the current social life and the collective social consciousness in China".
---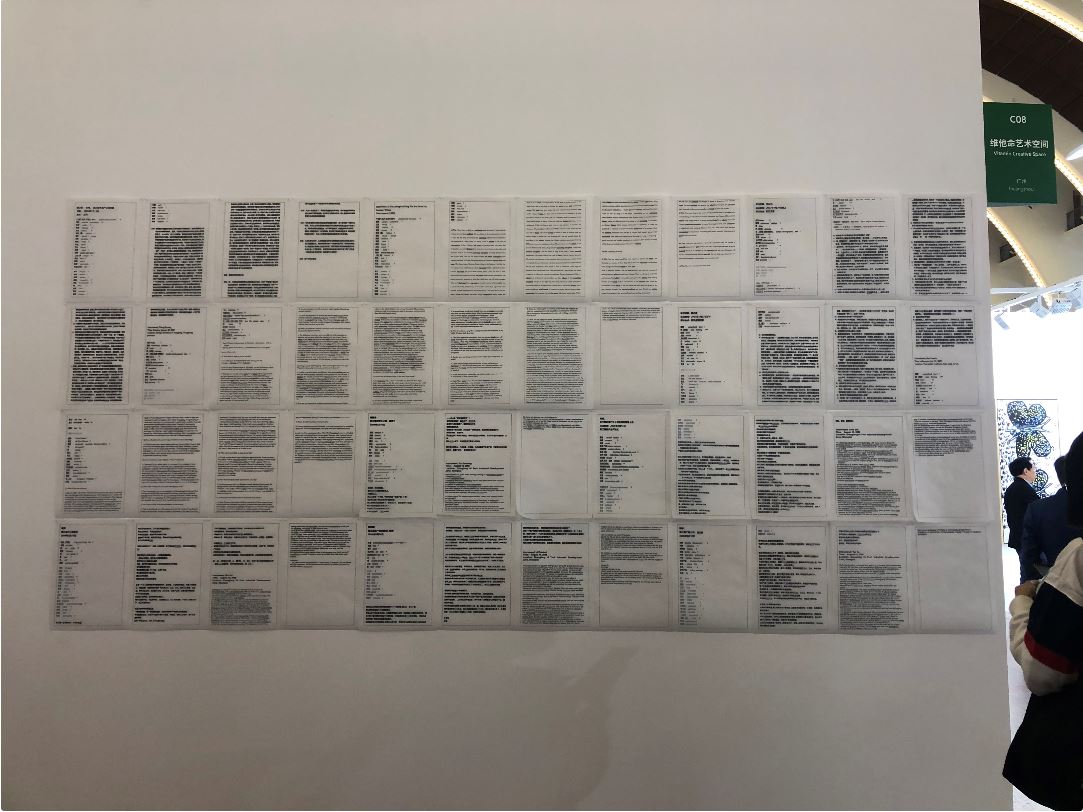 Xu Tan, 5 Keywords Project, Vitamin Creative Space
---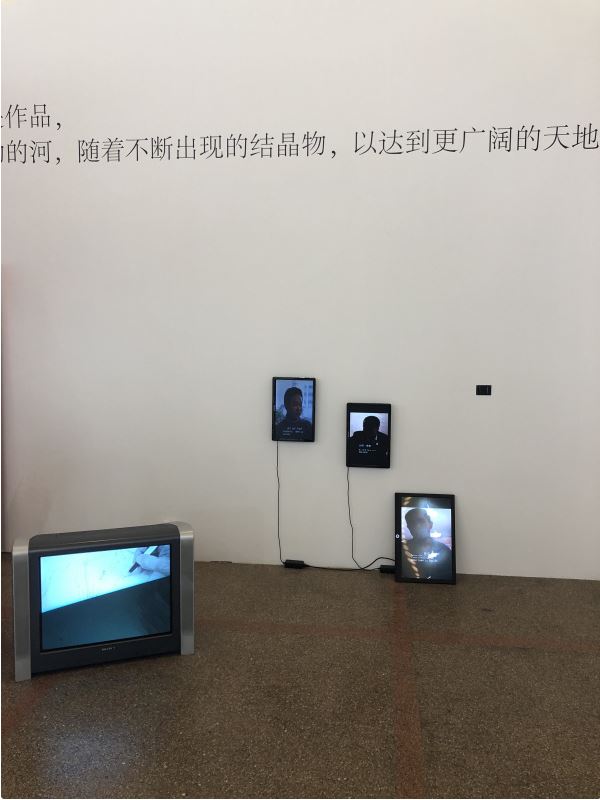 Xu Tan, 5 Keywords Project, Vitamin Creative Space
---
Sidney and Singapore based Sullivan+Strumpf presented the work of Chinese-Australian artist Lindy Lee (b. Brisbane, 1954), whose practice explores her Chinese ancestry through Taoism and Chi'an (Zen) Buddism philosophies that see humanity and nature inextricably linked. Lindy will have a solo exhibition at the Singapore gallery in 2019.
---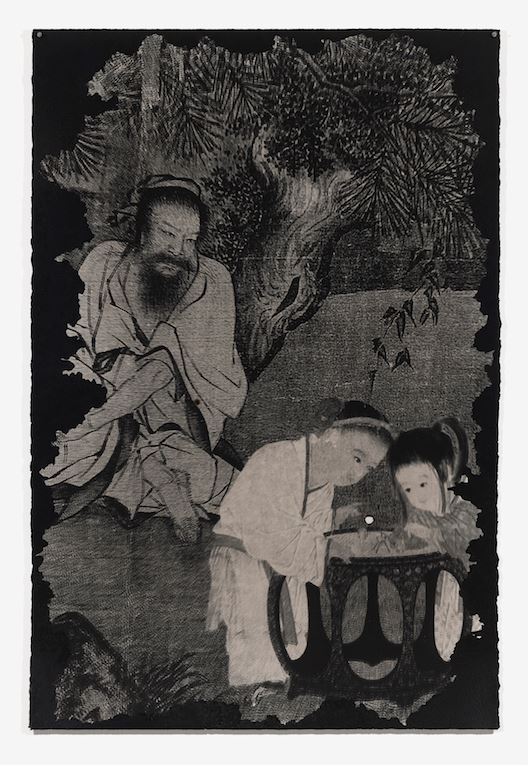 Lindy Lee, Small hearts find each other #1 2018. Image courtesy of Sullivan+Strumpf.
---
Korean galleryArariopresented among others Han Jiaquan (b. Zhejiang, 1972), who had a solo show at the gallery´s Shanghai space earlier this year. Entrance No.3, 2018 belongs to the Ornaments series. His practice is a journey of self-perception and self-discover in the representation of everyday objects, live scenes and characters that makes it accessible for viewers to identify with and find a joint way of their visual memory.
---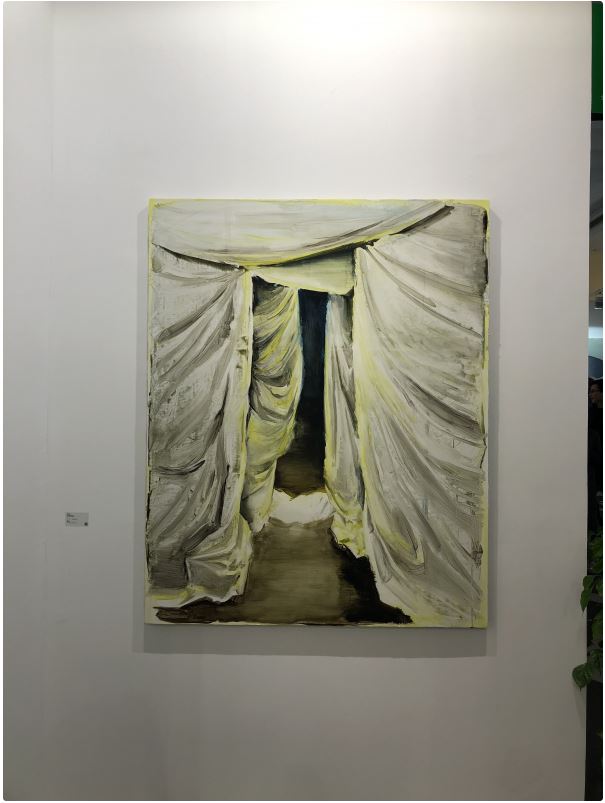 Han Jiaquan, Entrance N. 3
---
Internationally renowned galleries completed the Main section where a work by Philippe Parreno (b. Oran, 1964), who enjoyed a solo exhibition at the Rockbund Museum in Shanghai in 2017, could be seen at Pilar Corrias. Galleria Continua featured a solo booth by Antony Gormley (b. London, 1950), Hauser & Wirth artists such as Paul McCarthy (b. Salt Lake City, 1945), who had a solo exhibition at the M Woods Museum in Beijing earlier in 2018 and Louise Bourgeois (Paris, 1911-New York, 2010), currently the object of a solo show at Shanghai's Long Museum in Westbund as well. Gagosian featured a solo booth with works by Takashi Murakami (b. Tokyo, 1962) and fashion designer Virgil Abloh (b. Illionois, 1980). Takashi Murakami was also presented at Perrotin, who recently opened its space in Shanghai.
---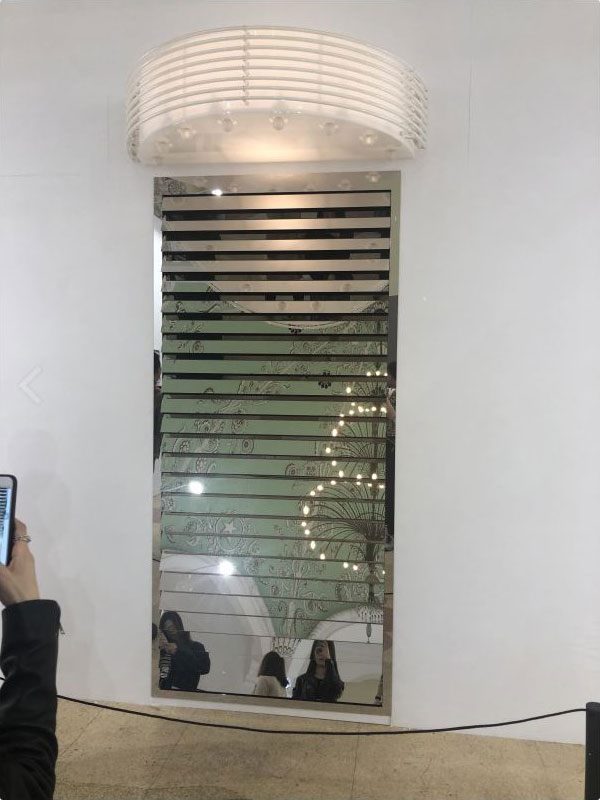 Philippe Parreno´s work at Pilar Corrias booth
---
While at this point the majority of the fair remains naturally occupied by Chinese galleries from cities across the country and those coming from neighboring East and Southeast Asia, there is notable representation from Europe, the US and, although still small, not surprisingly from Mexico. Whether the internationalization trend will continue in future editions of Art021 depends on the interest of the public and the collectors, who are ultimately the decision makers in the cycle of a commercial art fair.
---
The thriving ongoing exchange between cultural institutions and players at all levels in the industry has played an essential role in educating the public by providing accessibility to artists outside their direct cultural environment and generated a dialogue. Shanghai will undoubtedly continue to embrace it.
---
※ This article was originally published in CoBo Social(https://www.cobosocial.com/) on 13 April 2017 and reposted under authority of a partnership between KAMS and CoBo Social.
---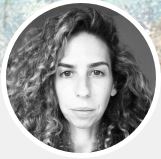 Victoria de Arvizu
Half French and half Spanish, Victoria has been living in China since 2004. Based in Shanghai, where she works in cultural engineering, she writes about the art market and the culture industry from a business perspective and is particularly interested in the growing exchanges between Asia and Ibero-America.