---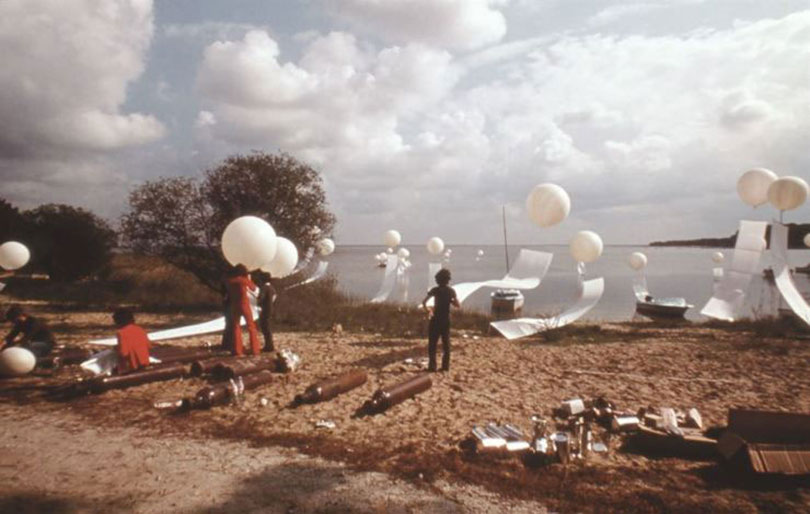 Kim Soun-gui, 〈Situation Plastique ― Octobre a Bordeaux〉, 1973. ⓒMMCA.
---
Artist Kim Soun-gui, 73, has been living ahead of her time. She has been creating livestream videos and performance art since 1971 and performed with video art pioneer Paik Nam June in 1983 in Paris.
---
Born in 1946, Kim is a graduate of Seoul National University Department of Painting. She went to France in 1971 on a scholarship from the French government and lived and worked there.
---
Now the artist gets the proper treatment at her home country as the National Museum of Modern and Contemporary Art, Korea (MMCA) offered her a solo exhibition. Since Kim is based in France, she is less well-known in Korea, but MMCA's chief curator Kang Seung-wan "discovered" her.
---
Kang said one of the roles of the nation's flagship museum is to establish art history by researching and exhibiting artists.
"We fill up holes in Korean art history by rediscovering artists. Especially, we lack research on female artists and Kim is the missing link in the modern art history of Korea," Kang said.
---
Curator Kang visited Kim's studio outside Paris about three years ago and was astonished by Kim's oeuvre.
---
"Her studio is divided by functions ― one for paintings, one for media art and other projects. I have known Kim for over 20 years, but she had so much more in store. I decided to hold a proper retrospective of Kim at MMCA no matter how long it takes," Kang said. "Though she has lived abroad for over five decades, Kim's works are based on Korean philosophy."
---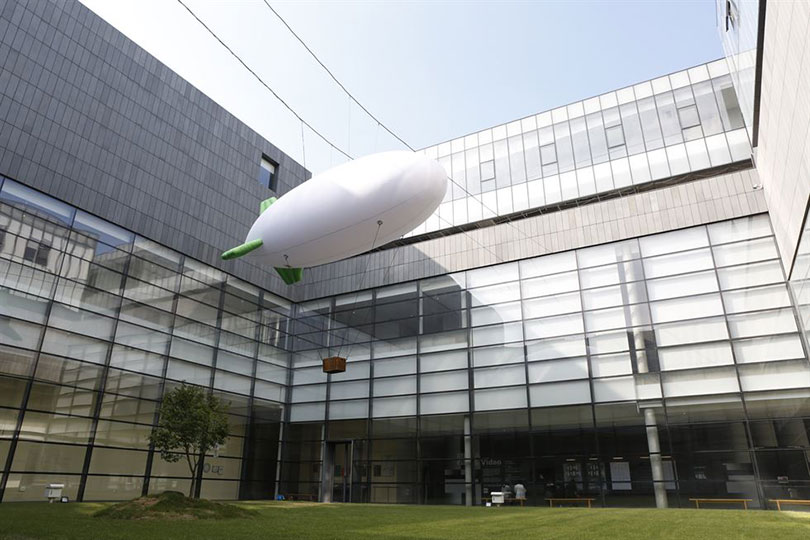 Installation view of 《Soungui Kim: Lazy Clouds》 at the National Museum of Modern and Contemporary Art, Seoul. ⓒMMCA.
---
Titled 《Soungui Kim: Lazy Clouds》, the exhibit features over 200 art pieces, ranging from drawings and paintings to installations and robots. Kim's artistic world is based on philosophy and science, while criticizing neoliberalism which sees laziness as indolence.
---
Kim is an artistic pioneer. Her first solo exhibition in Korea held at the U.S. Culture Center in Seoul in 1975 was titled 《Misulje》, or Art Festival. At a time when the definition of art was narrow, Kim presented conceptual art and installations and even screened videos.
---
In 1986, Kim organized another festival 《Video & Multimedia: Soun-gui Kim and her invitees》 at Vieille Charité in Marseille, France. Kim invited Paik, avant-garde composer John Cage and other artists to the French City and presented multimedia works such as 〈Tatata〉 and 〈Vide&O〉.
---
"Back in the 1970s, women could not hold a seat in the contemporary art scene in Korea. However, I could do new things such as video and performance in France at the same time," Kim said. "Avant-garde is not doing something weird. It is opening a new path."
---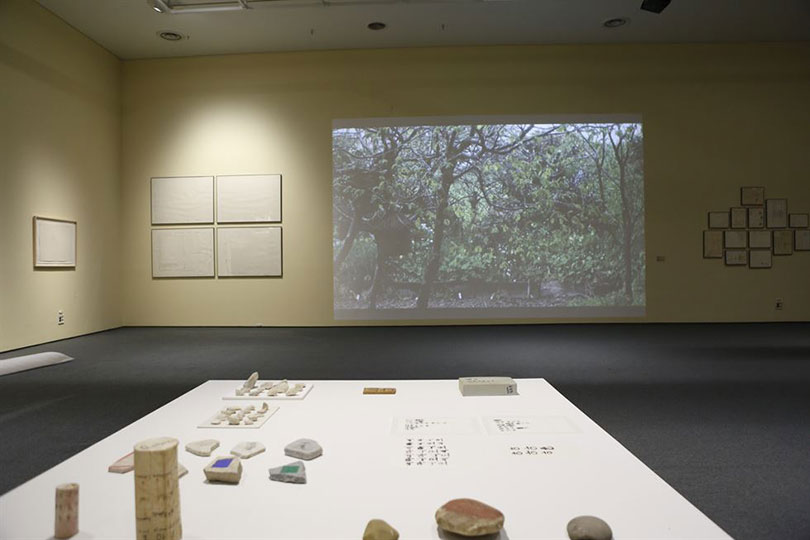 Installation view of 《Soungui Kim: Lazy Clouds》 at the National Museum of Modern and Contemporary Art, Seoul. ⓒMMCA.
---
"Journal: In the Studio" at Gallery 6 sheds light on Kim's earlier works including her journals, embroidery, collected wood and pebbles and "Color Game," a type of wordplay using discrepancy of language of color.
---
Kim is also known for her target artworks, which relates "I-Hua" (one stroke of painting) with concentration in archery.
---
Video art takes up a significant portion of Kim's career. The latest work on view is a five-minute video, 〈Mer-mere〉, which Kim created in memory of her late mother using a pun in French.
---
"Video is an empty vessel woven with time and light. Therefore, meaning is given according to how it is used," Kim once said.
---
In Gallery 7, more experimental works are on display under the subtitle "Solitude and Exploration of the Studio vs. Summer Night Shining in Artistic Empathy."
---
Kim flew an airship at MMCA's courtyard Gallery Madang, part of preparation for 〈Space Time 2019〉, a performance scheduled for Sept. 8. The sound performance combines unlikely elements of a robot and a shaman ― lazy, bored robot Younghee will read poems while shaman Kim Mi-hwa will perform a "gut" (exorcism ritual).
---
"Robot was invented to replace human labor, but in robot reads a poem in my world. For a more humane life, we need a leisurely moment of reading a poem," Kim said.
---
---
The exhibit runs through Jan. 27, 2020. Visit mmca.go.kr for more information.
---
※ This article was originally published in The Korea Times on 3 SEPTEMBER 2019, and reposted under authority of the Korea Times.(https://www.koreatimes.co.kr/www/culture/2019/09/145_275009.html)