---

---
This month, TheArtro presents a special feature series titled "How to Win Global Art Market," that is essential for Korean Contemporary Art's competitive stake in the Global Art Market. The series, starting with an article by the curator Daehyung Lee, interviews leading journalists, art consultants and art market and marketing specialists from around the world. Discussions on global art marketing trends and strategies over the past ten years are coupled with expert inputs on institutional support to strengthen the international competitiveness of Korean Contemporary Art. Experts interviewed include Carsten Recksik, the publisher of art magazine ArtReview and ArtReview Asia, Jane Morris, Editor-at-Large of The Art Newspaper, Partner of Futurecity, Sherry Dobbin and Louise Hamlin, founder of Art Market Minds, which is a leading platform for art business conferences. In addition, James Green, Director of theDavid Zwirner, Jagdip Jagpal, Director of India Art Fair, David Field, Freelance cultural communications consultant, and Jesse Ringham, Head of Content at the Serpentine Galleries also accepted our requests for interviews. These privileged insights from the insiders of the global art market surely deserve our undivided attention as Korean art sets sights on broader horizons.
---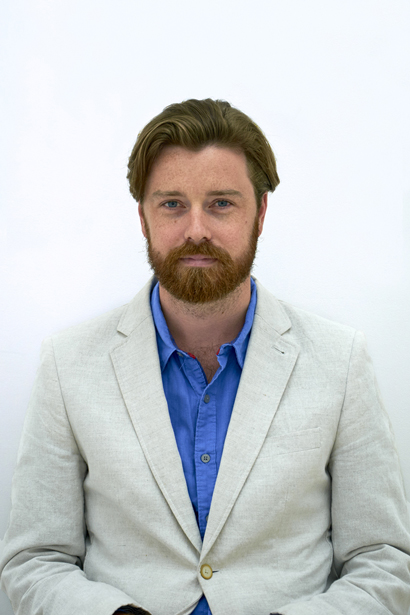 James Green is a Director at David Zwirner where he is responsible for sales, client development and spearheading gallery attendance at art fairs in the UK, Europe and further afield.
---
Q : In the last 10 years, what major changes have there been in global marketing strategies? What kind of roles are being shared and collaborated in global and local media?
---
James Green : In the art market in the last decade, the major change in global marketing has been how marketing strategies have become global. Previously, galleries have been focused on the community that has a relationship with its physical gallery space; with both art fairs and external artist projects (in museums or partner galleries) being the main form of engagement with new markets or regions. Since the proliferation of the smart phone and social media, building on what was already being done in a more basic fashion with websites and newsletters, there has been a marked shift. Now, not only can anyone reach anywhere globally but they can also reach people who do not have a direct relationship with them (such as previously connected, given an email or address etc.) in a way that could have only been done before with expensive advertising or media coverage. In terms of this new reach, the interactions between global and local platforms have become less defined but critical in how they have transformed marketing. Whilst global platforms still have the wider initial reach, you can amplify anything in local media via global channels (your website or social media platforms) and use those same global channels to reach local media.
---
Q : We are experiencing a rapid change in platform from offline public relations to digital and mobile marketing. How are digital strategies changing, and how do you see its future?
---
JG : Going forward, all public relations and marketing strategies will either follow a digital strategy or have a digital strategy alongside the offline one. These digital strategies had previously been created, like traditional strategies, with content and message as the foremost consideration. However, now and going forward, full consideration must be given to how the content is being received: whether on a phone or tablet; whether when the person is travelling, at home or at work; and even what time of the day they will access this content. A further development will be increase in digital products to accompanying the digital marketing strategy: for example, instead of a physical gallery exhibition being promoted by a digital marketing strategy and that strategy being limited by the content it can generate from a physical exhibition, an online exhibition or viewing room will be more successful in driving that digital marketing strategy and vice-versa. To take the example of the David Zwirner 'Online Viewing Rooms', the accompanying digital marketing strategies are able to channel click-through options to what the strategy is actually promoting (encouraging more clicking and engagement) in a way that a non-digital project or exhibition can not.
---
Q : What are your thoughts on the impact of technological development (ex. Big data, A.I., etc.) to art market?
---
JG : I see Virtual Reality as the next big development in the art market, enabling people to visit galleries, museums or fairs and view auction previews from the comfort or their own home, office or perhaps on the go. Or, in addition, go to an art fair, gallery, museum or auction house and use their virtual reality equipment to view any artwork or exhibition regardless of whether it is in that location or not. Also, in light of recent scandals regarding artworks being sold more than once to unsuspecting buyers, or title being disputed, I can see blockchain technology being more widely adopted by all galleries and dealers (as well as the auction houses who are now beginning to use this widely).
---
Q : There has been a long history of academic research to strengthen global competitiveness of Korean contemporary art. There is an absolute shortage of publications, journals and channels in English. What policy and institutional support do you think are required for the Korean government to overcome this?
---
JG : It is true to say that academic research into Korean contemporary art, through all channels, in English is crucial to developing its global understanding and appreciation. Firstly, and simply, centralized funding to translate key texts or books that are not currently available in English and ensure they are visible in the important global locations would have an impact. Also funding – whether from the government or a consortium of art market players in Korea – is needed and crucial to be able to petition international writers and publications to create that content (whether via marketing or arranging research trips to Korea), marking an initial stage of engagement where writers from leading English-language art magazines or arts writers for newspaper Arts sections are invited, which would drive content for articles but could lead to more serious academic research. However, there is also research that can be done in Korea by academics and writers focusing now on Korean contemporary art that can (where relevant) position it within the key discussions taking place in contemporary art globally.
---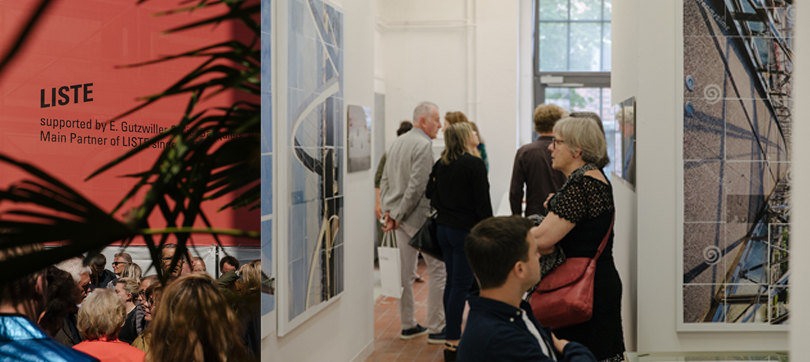 Left Liste 2019 Opening Reception, Monday June 10: Photo by Diana Pfammatter, ⓒ LISTE Right Jenny's Los Angeles; Photo by Diana Pfammatter, ⓒ LISTE
---
Q : Art fairs are overflowing, from affordable art fairs with limited price ranges to photo-centric fairs. Nevertheless, various attempts are being made to create a new kind of art market. What kind of art fairs do you think Korea needs?
---
JG : The 'Affordable Art Fair' model, although a successful business, does little to expand a market that makes inroads into the main channels of the art world (serious collectors, museums, research etc.). What has been more successful in this regard, are fairs that support that ecosystem of important emerging galleries, and the talent they nurture and support – Liste in Basel or Independent in New York being examples here – as well as major fairs that function as meeting points for leading galleries, artists, collections and institutions. Art fairs, particularly in less developed markets, remain the main entry point for many collectors and having a varied landscape of fairs that can engage new collectors whilst staying relevant to them as they mature is crucial. Online fairs – previously unsuccessful but are having a current moment thanks to Art Basel and the cancellation of the Hong Kong fair – will soon be a relevant addition to this framework but the technology is sufficient yet. To relate to my answer to question 3, there will be a seismic leap here when Virtual Reality technology is widespread within the art market.
---
Q : How much are you familiar with Korean art history? Which Korean artists do you know, and from what route and point in time were you able to find out about them?
---
JG : My entry into Korean Art History was through American Minimalism, and Donald Judd specifically, to the Dansaekhwa movement – I was searching for something that was (to me then) unknown but I could apply what I new of Minimalism to I understand it. This signifies an important point when thinking about how understanding and familiarity with Korean art history can be expanded – artists or movements that connect theoretically or aesthetically with globally-recognised artists or movements that can act as a portal into the rest of that country or region's art history. Finding the relevant artist, group or movement in Korean contemporary art that can be viewed as part of or alongside related global individuals or movements (which adds to ideas around research discussed in answer to question 4) is key and will act as a portal (as Dansaekhwa did).
---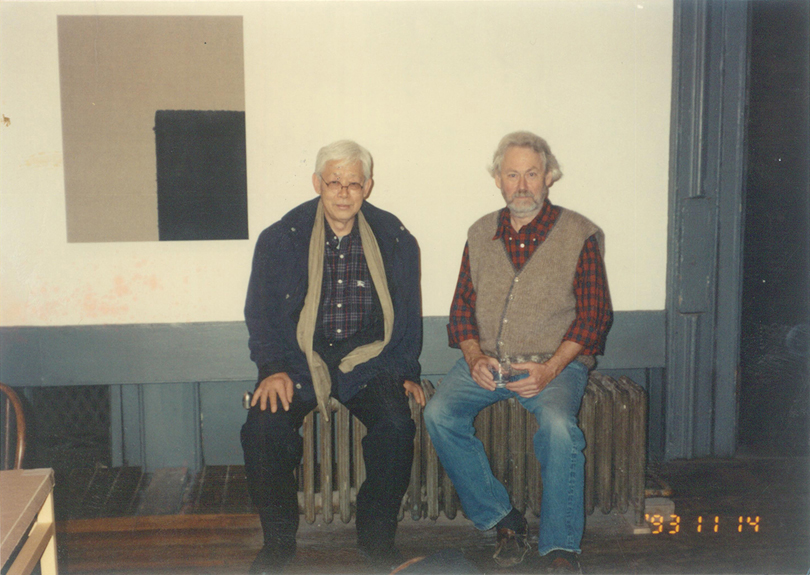 Nov. 14, 1993, YHK and Donnald Judd at the Yun's solo exhibition in Judd's Gallery, Soho, NY. Image © Yun Seong-ryeol. Courtesy of the Estate of Yun Hyong-keun.
---
**Q : What role do you think your current work plays in terms of the overall art ecosystem? And with what areas do you find collaboration important? **
---
JG : At David Zwirner, we see our role as acting as truly global gallery for both our artists and clients, being present in some form – whether through fairs, the media or digital or social media channels – worldwide, regardless of whether we have a gallery space there or not. Wherever that may be, collaboration is key – whether with a local gallery mounting exhibitions and exchanging artists, or a key local media partner giving access to content – and that leads to reflective success. Where we have been working in new markets – such as India – in recent years, I would hope our presence has also enabled the market to grow locally and become more closely connected to the international market. We can act as a portal that leads people to that region or market, in the same way relevant connections through art history can (as per my answer to question 6).
---
Q : What new forms of collaboration do you think may be possible in a technologically developed art world? Do you think collaborations among artists and galleries could happen digitally (ex. David Zwirner Podcast, Viewing Room)?
---
JG : I think collaboration will become more and more pronounced as the technologies the art world is utilising, such as social media platforms, podcasts, and online viewing room develops – the digital world will be the great facilitator and accelerator for this. The unrestricted and cost-effective way one can create for these platforms allows a more open way of thinking about the content, and artists making that content, than before when collaboration was limited to happening in physical exhibition spaces, art fairs or printed publications. In all digital outreach, the possible new audience remains a foremost aim so any collaboration that might reach that new audience or region should be considered (even if there appears to be less critical or commercial reward than what a gallery would aim for in doing a physical gallery exhibition or project. Also, galleries have traditionally driven their own content and programming but, in the digital space, it may be possible that ideas and projects instigated elsewhere have more traction.
---

David Zwirner Podcast 'Dialogue'
---
Q : Various programs for securing new collectors are evolving in different ways. What aspects of Korean contemporary art should be strengthened in order to appeal to global collectors? What has changed in the criteria for collectors that they find most important?
---
JG : In the new regions where the gallery has been successful – namely Asia and South Asia – the artists that have had most impact are those that, through their language or message, have a global resonance (or one that can be understood and have relevance in that local context). Therefore, for Korean contemporary art to be strengthened, the same must apply but reaching outside. This would also apply to the whole Korean art ecosystem – the more international the focus of collectors, galleries, museum programs and fairs there, the more Korean contemporary art will seamlessly be part of a global conversation. Most new collectors are searching for art that reflects them, and today when people are more globally connected, they want art that has an international resonance that represents their moment – the contemporary.
---
Q : Could you provide examples of how local or regional artists could be more globally connected? What kind of programs are evolving at David Zwirner to be in global conversation with artists and collectors?
---
JG : Any artist now has – as an individual - the ability to utilise social media and online spaces, such as viewing rooms, to connect globally. There is also the opportunity, collectively (whether as a region, school or any other configuration of connected artists one could imagine) to use these same tools to join together and strengthen any impact made, and audience reached, through those platforms. All galleries are now using these same platforms to reach collectors and new audiences far beyond the countries or regions they have spaces in or where their artists have shown. In regard to artists, major galleries - including David Zwirner - have historically remained relatively conservative when it comes to offering artists, or groups of artists, from outside their programme or less established in their region exhibitions or projects in their physical spaces due to the costs involved. However, as online view rooms and exhibitions develop and increase in popularity, this will allow galleries to have the option to initially engage with these artists and allow those connected to the gallery to view them. If this initial engagement is successful, this could possibly lead to a project or exhibition in a physical space.
---
Related Articles
How to Win Global Art Market by Daehyung Lee
How to Win Global Art Market - An Interview with Carsten Recksik
How to Win Global Art Market - An Interview with Jane Morris
How to Win Global Art Market - An Interview with Sherry Dobbin
How to Win Global Art Market - An Interview with Louise Hamlin
How to Win Global Art Market - An Interview with Jagdip Jagpal
How to Win Global Art Market - An Interview with David Field
How to Win Global Art Market – An Interview with Jess Ringham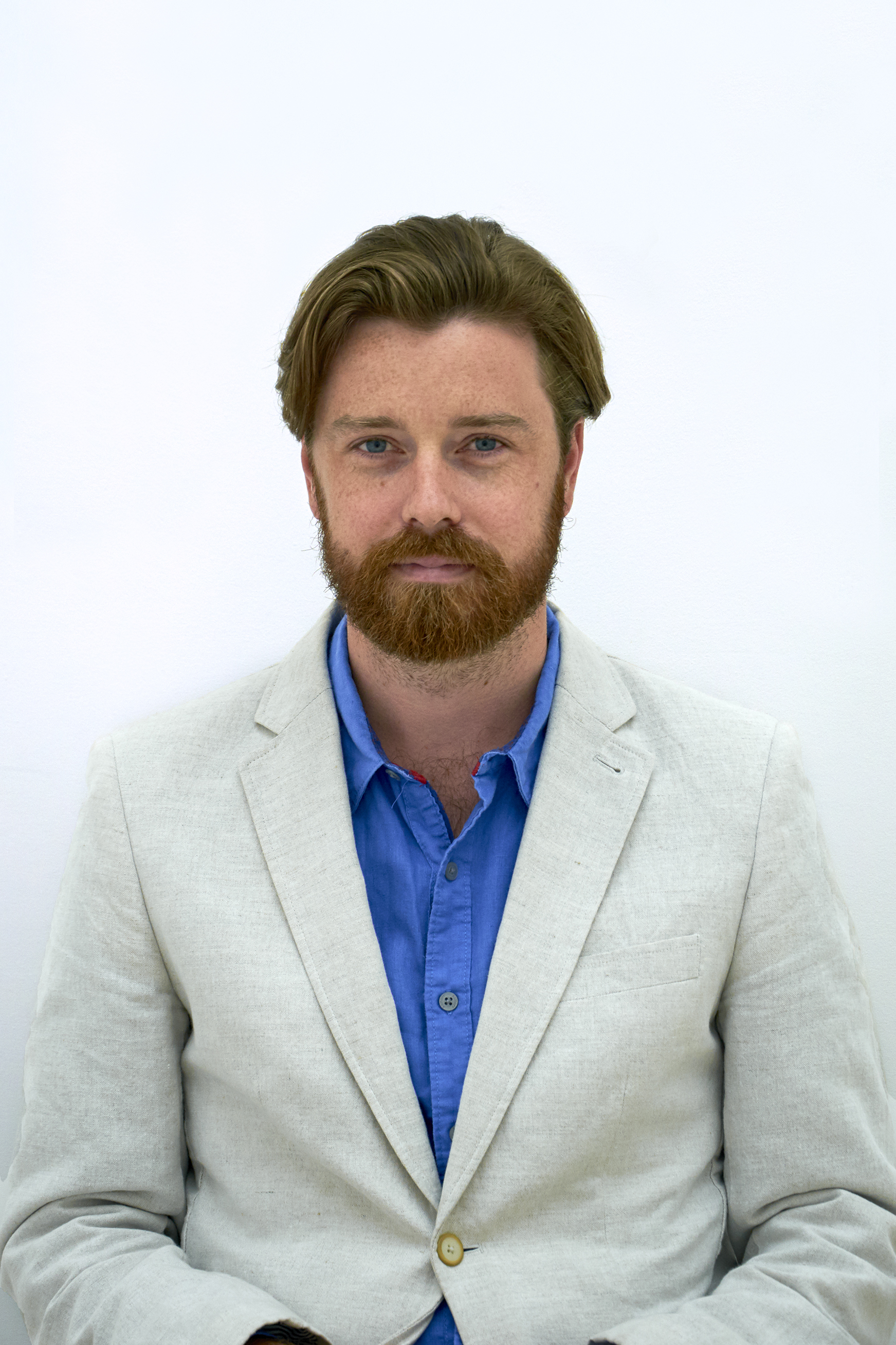 James Green
James Green is a Director at David Zwirner where he is responsible for sales, client development and spearheading gallery attendance at art fairs in the UK, Europe and further afield. James also curates exhibitions at the London gallery, including; the first solo show of Polish artist Andrzej Wróblewski's work in the UK; the first exhibition of the late Brazilian painter Amadeo Luciano Lorenzato outside Brazil; and, recently, the first solo show of Indian modernist Benode Behari Mukherkee outside India. Prior to joining David Zwirner in 2015, James worked at Stephen Friedman gallery. He has over ten years of experience in the commercial art world.